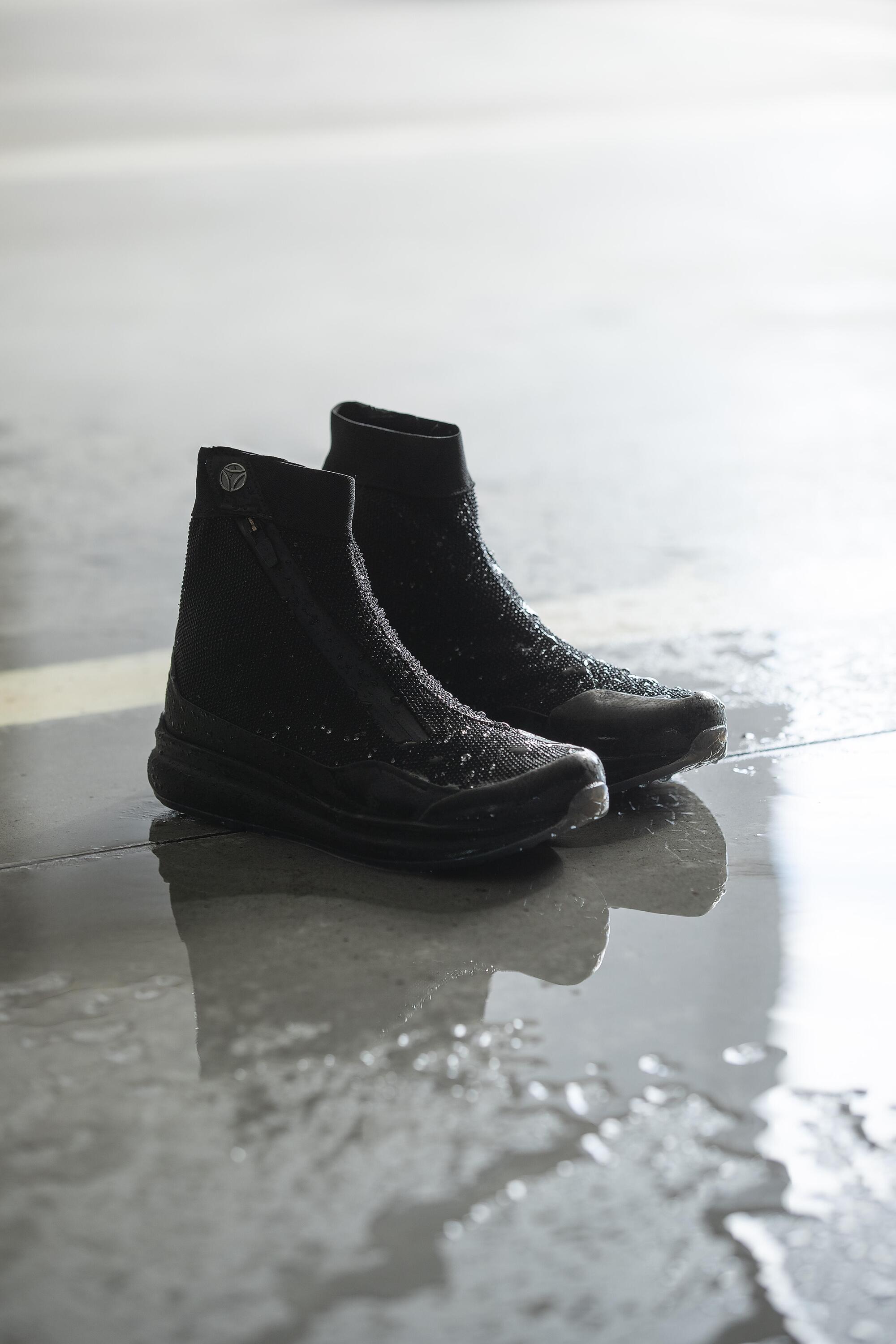 Since its very beginning, MOMODESIGN has always been synonymous with innovation, movement, Italian design, and quality. MOMODESIGN supplies apparel and accessories for the constantly evolving urban environment. It challenges consolidated ideas, creating new elements thanks to its imagination and determination.
MOMODESIGN productstand out for their contemporary cut and unequivocally modern, minimal and simple yet striking styling. They are timeless, durable objects, which are not set aside with a wardrobe seasonal change specifically because they are functional and distinguished by a design based on product usability, and not merely on the aesthetics.
The key words to capture the very essence of the brand are research, innovation, dynamic appeal, versatility, Italian style, and quality.
The MOMODESIGN range of motorcycle sneakers were devised to accommodate the needs of the modern urban motorcyclist who wants to be different and wear state-of-the-art footwear, which isn't necessarily distinguished by a motorcycling look, but definitely high quality and equally functional and protective. This is a line of highly innovative products in this market segment, both from a styling, as well as a technical and structural perspective.
The motorcycle sneakers have been designed and built for everyday use: each model in the line guarantees a comfortable fit, providing cushioned walking which makes them perfect for everyday use, and not just while riding a motorbike.
All the MOMODESIGN tech sneakers collection products feature two important technical innovations.
The ZPLATE shank, conceived to optimize front flexibility both while riding and walking, also guarantees the correct transverse rigidity to protect the foot, in case of fall.
The Wear-resistant rubber Groundtrax outsole was designed to offer a superior stability and adherence on asphalt and pegs, and to aid the self-cleaning of the tread.
FIREGUN-1 WP is the top of the range of the new MOMODESIGN motorcycle footwear collection, resulting from the brand's ongoing pursuit of style and innovation. Technical motorcycle footwear, yet with an aesthetic styling that is versatile in its essence, affording the utmost freedom of movement and walking comfort. Cross-contaminations from various worlds have inspired this latest-generation Tech Sneaker, which stands out for its simple yet striking and compact design.
TECHNICAL DATA SHEET:
Elasticated engineered fabric waterproof gaiter
External waterrepellent zip fastening
Rear reflective insert
Quicklacing internal fastening
Ask MOMODESIGN
Discuss on Discord