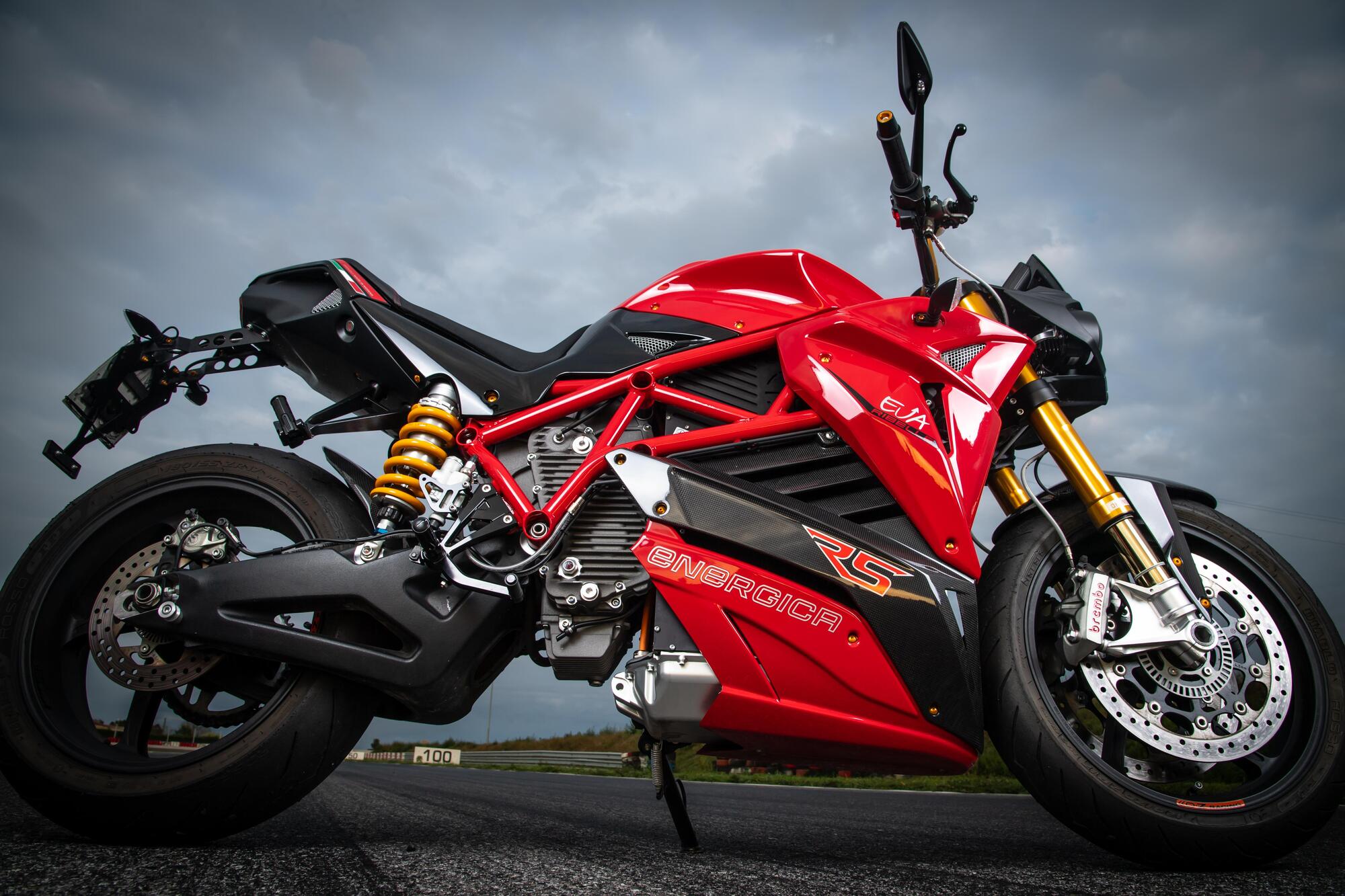 Energica 2021 range goes from strength to strength thanks to the racing experience gathered in MotoE™ and presents the RS version for all models in the + range.
"The RS version meets the most demanding customers by adding racing-derived performance to our entire range +." Says Giampiero Testoni, CTO Energica.
"The name is the acronym for Reparto Sportivo - Sport Department, a tribute to our team for the incredible engineering and technical work carried out in these 10 years from both road and racing point of view, with involvement in MotoE™. A decade of innovation that has created a real Electric Motor Valley in our territory."
In the RS version, the VCU implements a new mapping and parameterization, underlining even more the performance and exciting character derived from the Energica experience in MotoE™.
The terrific acceleration already typical of Energica motorcycles is now enhanced by two-tenths of a second compared to the existing MY2021 + versions: 2.6 sec 0-100kmh, 0-60 mph
"These first two seasons of MotoE™ have helped to create a huge amount of experience that is constantly being transferred to our road models. From Race to Road we continue to dictate the pace of excellence in our field, and the innovations we present this year are a prime example of this." continues Testoni.
All RS MY2021 can be ordered from November and will be on sale with Fast Charging technology, 4.3'' TFT colour display dashboard, Regina (15/44) 525 O-Ring Chain, Traction Control, Cruise Control, and Park Assistant as standard features.
The USB port will be standard on Eva Ribelle RS and Eva EsseEsse9+ RS (optional on Ego+ RS).
Storage kit and specific badge included on RS version.
Alongside the MY2021 RS, the MY2021 models with 21.5 kWh power unit and 13.4 kWh power unit remain in the product range.
Kit Corsa Clienti
Specifically studied and developed for the Energica Ego+ model, the new Corsa Clienti Kit is dedicated to the most demanding customers who wish to convert the Energica Ego+ production model into a bike ready for the racetrack; with electronic, suspension and running gear features directly derived from FIM Enel MotoE™ World Cup race motorcycles.
The Corsa Clienti Kit components are developed and tested on the track by Energica Team test riders.
Braking system and suspension are derived from the racing world to guarantee maximum performance, handling, and reliability.
Ask Energica
Discuss on Discord