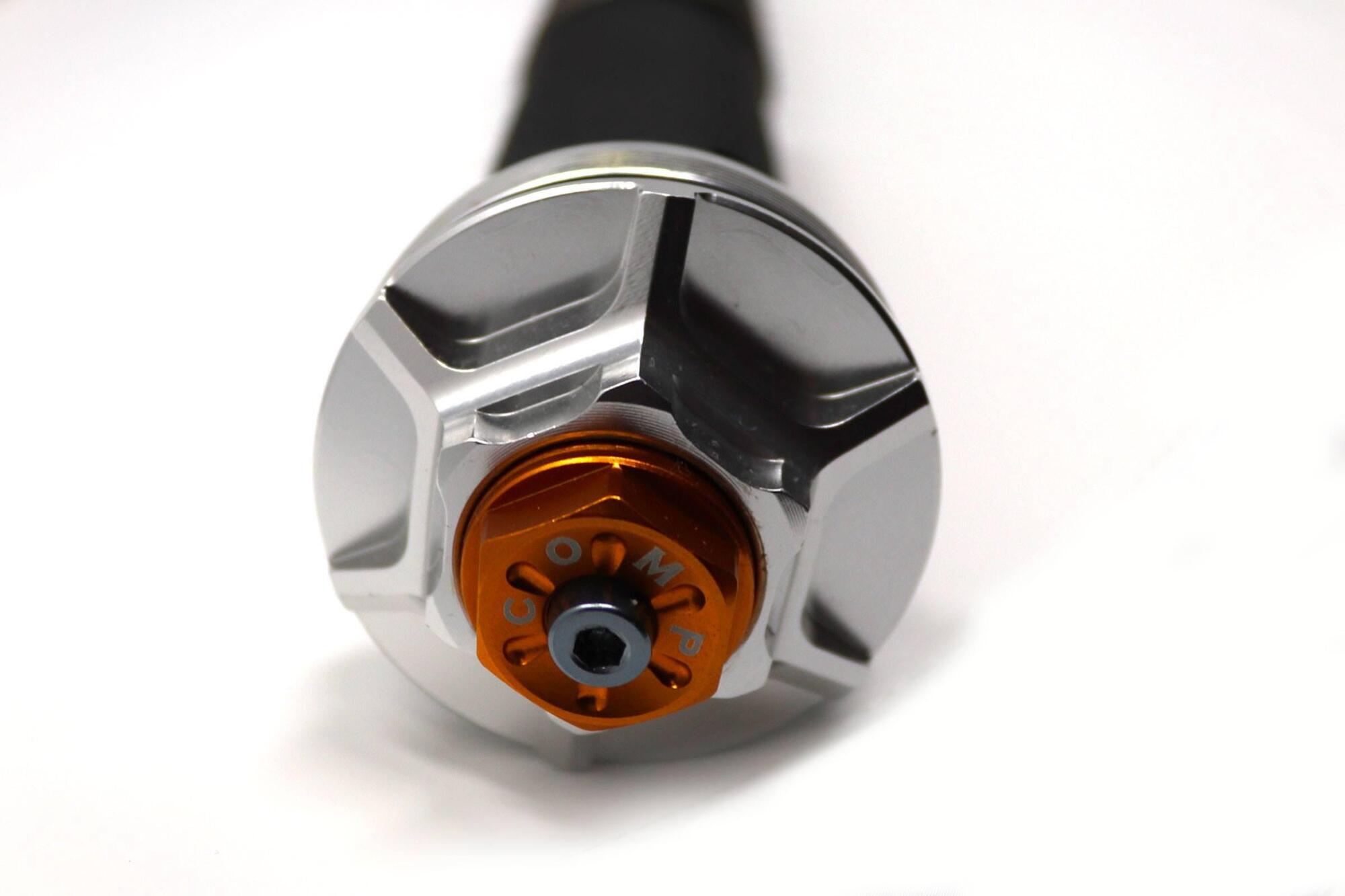 This cartridge is the evolution of the previous model and it has had an immediate success, and it allows to customise your motorcycle, increasing the stability even during track days
The Misano Evo is characterized by a 20 mm piston with increased oil passage, a DLC coated cartridge tube and a CNC machined top cap. This cartridge kit is fully adjustable in compression, rebound and spring preload, and is also equipped with a sophisticated hydraulic system that guarantees the rider exceptional performance, both when cornering and braking.
The Misano cartridge is supplied complete with customized springs matched for the rider's weight and riding style.
To satisfy all requests, Andreani technicians worked hard to provide the Misano cartridge with a new and even more competitive soul. In addition to this, however, Andreani has amazed us with another new product, a cartridge to increase the performance of the 41 and 43mm Showa BPF forks.

It is called Plug & Play and is characterized by its sophisticated hydraulic system, the DLC coated cartridge tube and the EVO top-cap, which is extremely easy to install, since it is not necessary to remove the stem from the foot during assembly.
Last but not least, the Misano cartridge kits, dedicated to Harley motorcycles, has been created to enhance the stability and safety of the Made in Milawaukee-bikes.
The Andreani cartridge is curre
ntly available for the majority of Touring models (from the 90s to 2020 model), as well as for the Dyna and Sportster models.
Ask Andreani
Discuss on Discord