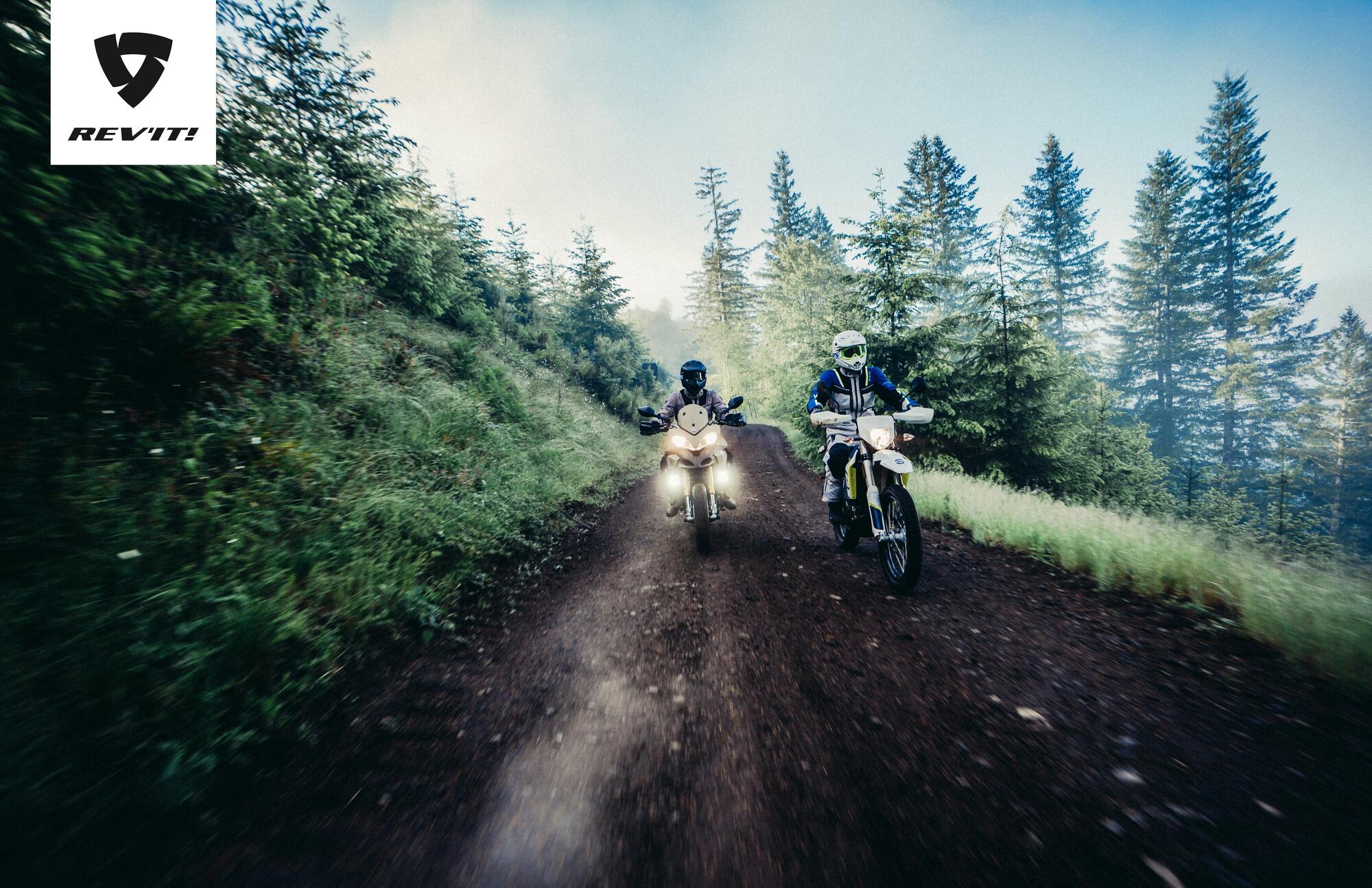 Giacca Offtrack
When you're not afraid of riding off-road, and you don't know where the next adventure will lead you, you need gear that keeps you well protected and cool at the same time. That's why the new Offtrack jacket has been developed: it's a lightweight, well-ventilated garment with plenty of storage space. It's your ideal companion for challenging adventure trips on and off-road. When the temperature rises, the VCS ventilation panels on the front can be opened to optimize airflow to the upper body.
If the temperature drops, the detachable thermal liner can be zipped back in for added warmth. When the weather turns for the worse, the detachable and waterproof hydratex|G-liner will keep you dry.
The water resistant pockets will also protect your belongings from the elements. Additionally, the Offtrack comes equipped with the highest SEEFLEX CE-level 2 protection at the shoulders and elbows. It's further upgradable with a SEESOFT CE-level 2 back protector and/or CE-level 1 chest protector inserts.
Pantalone Offtrack
The Offtrack trousers offer the complete package for riders that are not afraid of venturing off the beaten path. They're characterized by the same lightweight balance between protection, ventilation and storage space just like our Offtrack jacket.

By opening the VCS ventilation zippers on the water resistant pockets, you can keep your legs cool and well ventilated. The detachable thermal liner and waterproof hydratex|Mesh G-liner will keep your legs warm and dry when the weather takes a turn for the worse.

Furthermore, these 3-layer trousers are constructed with an abrasion-resistant outer shell with SEEFLEX CE-level 2 knee and SEESMART CE-level 1 hip protectors.
The price for the jacket is of 399,99 euro, while the pants cost 299,99 euro.
Chiedilo a REV'IT!
Discuss on Discord