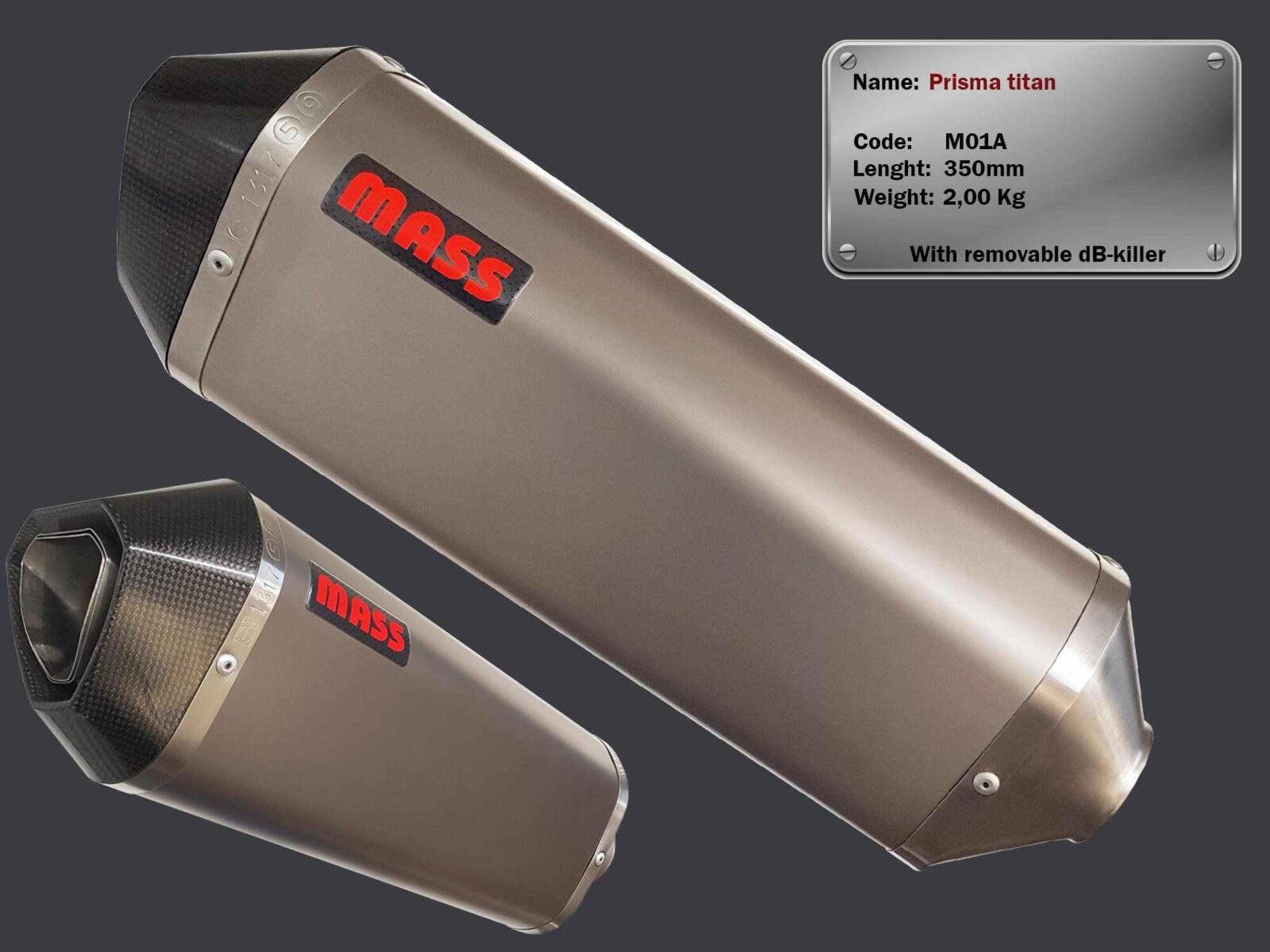 Prisma Exhaust
It is the exhaust model that has the largest internal volume of Mass production. This allows it to silence the large-volume twin-cylinders, giving the engine a dark and full sound at all revs, while remaining within the limits of the regulations, such as noise emissions, despite the open exhaust
Designed to get the most out of the engine in terms of performance, it offers the motorcyclist who equips his bike with it cutting-edge construction techniques and high-level design for an ideal combination of performance and aesthetic look.
Depending on the bike model and the related fluid dynamics calculations, the internal dimension of the perforated bore (section and diameter) and the amount of sound-absorbing material vary.
The weight of the exhaust also varies depending on the material used: from a minimum of 2 kilos for titanium to a maximum of 2.5 kilos for AISI 304 stainless steel. Available with a glossy, satin or matt black surface finish.
Ask Mass Moto
Discuss on Discord