A road is made up of infinite emotions. This is why LeoVince has developed the new LV-12 for the adventure motorcycles.
The new exhaust embodies the souls of travel and adventure, asphalt and off-road: combining cutting-edge materials, strength, modern aesthetics and unmistakable sound. Choose your adventure and live it with the new LeoVince LV-12.
LV-12 is the ideal travel companion.
It is light because it is made with the best materials: AISI 304 stainless steel for the Stainless Steel and Black Edition versions, Grade 1 Titanium for the Titanium edition. And then the carbon fiber, which embellishes the two-way end-cup.
It is reliable because it embodies the LeoVince know-how in design, totally made in Italy, addressed with an eye to developments on the track.
LV-12 is available in three different finishes: LV-12 Stainless Steel, LV-12 Black Edition and LV-12 Titanium.

The LV-12 Stainless Steel is entirely made of AISI 304 stainless steel with TIG welding; the LV-12 Black Edition was developed for those who love darker tones and is finished with a black ceramic-based coating, resistant to high temperatures.

The outer sleeve and the bracket of the LV-12 Titanium silencer are entirely made of Grade 1 Titanium, with TIG welding. The LV-12 Titanium exhaust features a dual flow carbon fiber end-cap, enriched with a matte clear coating for Maximum UV Resistance.
The oversize design makes the LV-12 Titanium the perfect fit for adventure motorcycles and the laser-etched "LeoVince Titanium" logo gives the exhaust a premium finish.
The dynamic and outstanding look makes the LV-12 Titanium unmistakable and ready for any adventure. Choose yours.
Technical features:
Outer sleeve:
LV-12 Stainless Steel: AISI 304 stainless steel with shot blasted finish;
LV-12 Black Edition: AISI 304 stainless steel with matt black high temperature resistant ceramic-based paint;
LV-12 Titanium: Grade 1 Titanium

End cup made by hand in "full carbon" with opaque clear-coating for greater resistance to UV rays;
Dual flow carbon fiber end-cap
Hand made TIG welding;
Laser-etched "LeoVince" logo LV-12 Stainless Steel & LV-12 Black Edition;
Laser-etched "LeoVince Titanium" logo on LV-12 Titanium;
Laser cut bracket
ECE approved
KTM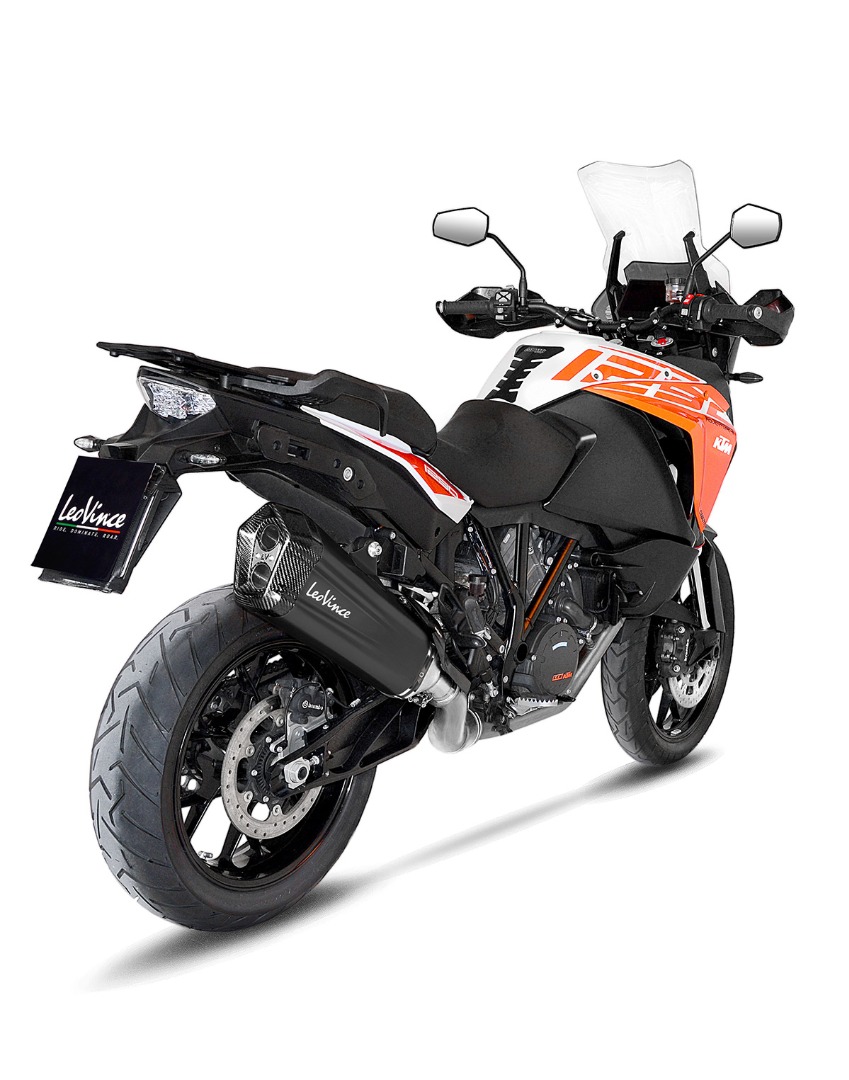 Leovince Honda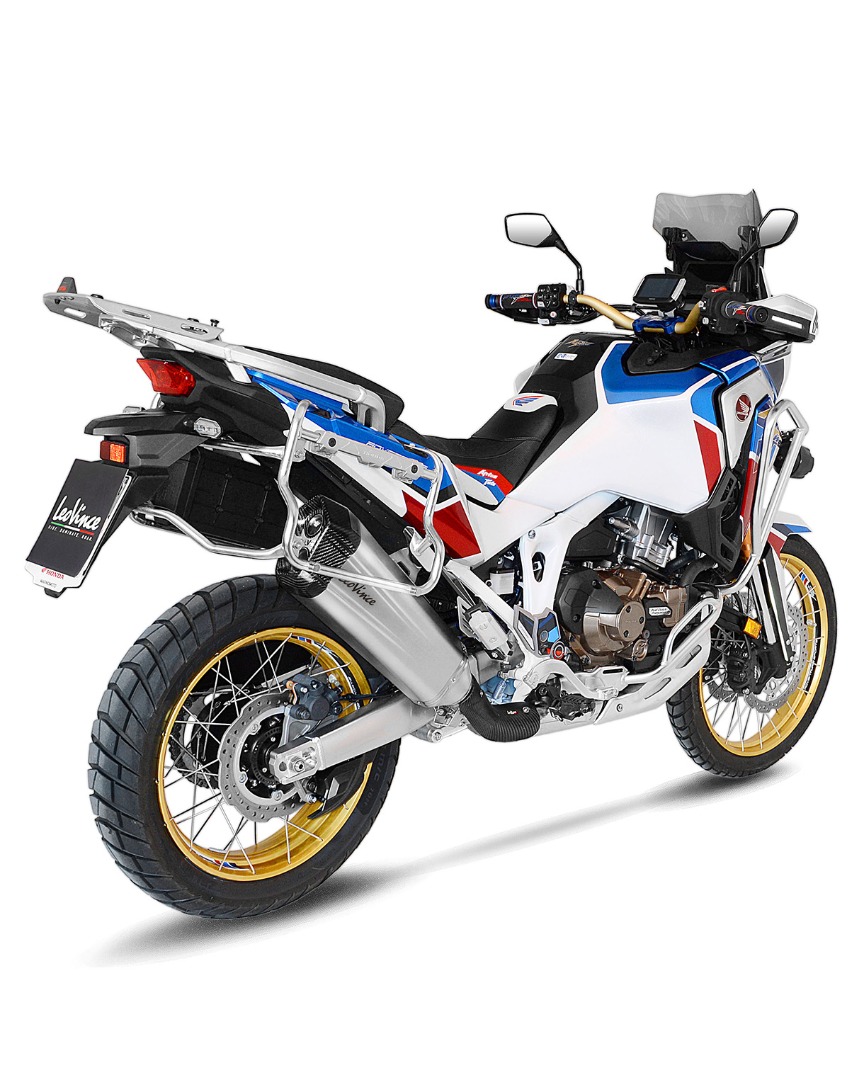 Ask LeoVince
Discuss on Discord