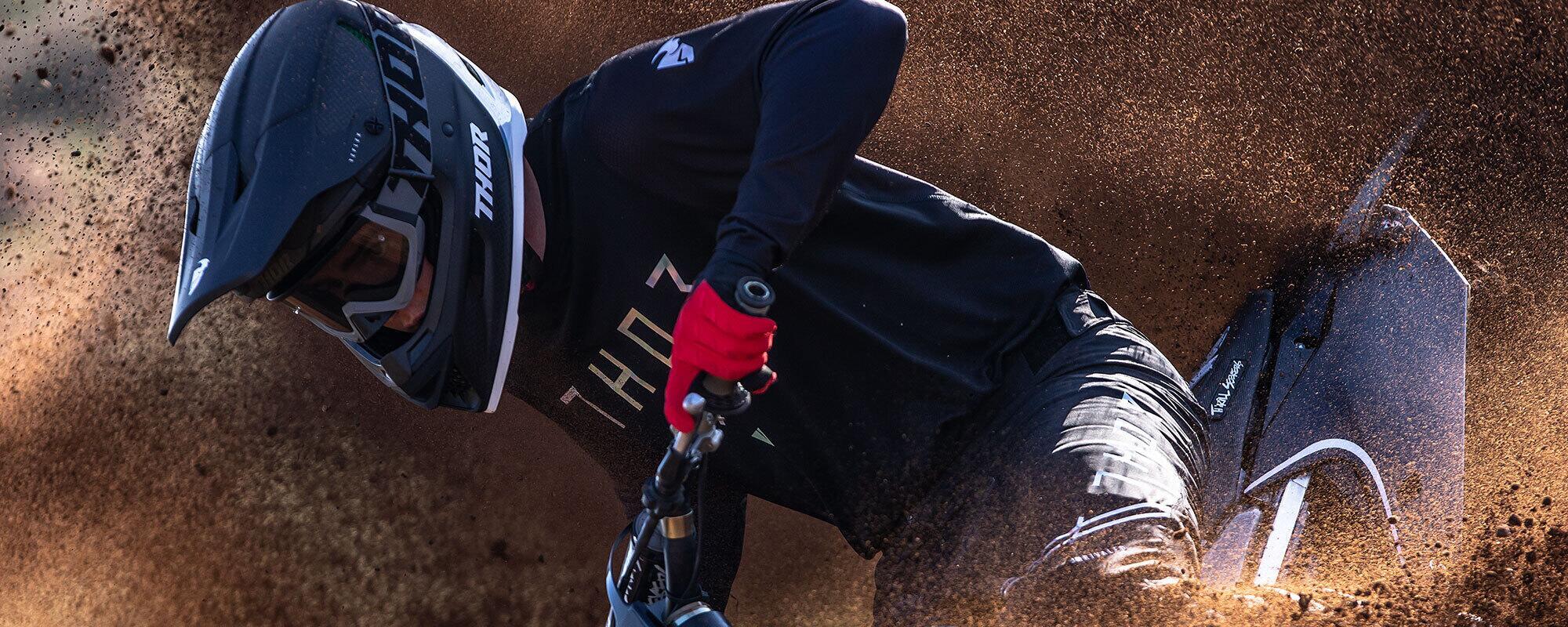 PARTS EUROPE is a wholesale distributor of accessories, apparel, protective devices, spare parts, equipment, tires and oils for motorcycles, scooters, custom, offroad, quad / ATV, jet skis and snowmobiles.
It was estabilished back in 2009 and it has been in constant and strong growth during its first 10 years of activity: it is part of the LeMans Corporation group based in the United States, which also owns the Parts Unlimited and Parts Canada distributors.
In addition to the well-known brands Thor, Icon, Moose Racing, Arctiva, Slyppery, and Drag Specialties, this one is specialized in accessories and spare parts for Harley-Davidson, the company offers a wide range of products from over 600 brands covering all segments and categories and occupying an increasingly important role in the market.
The headquarter in Wasserliesch in Germany, next to the border with France and Luxembourg, has a fully automated warehouse which is unique in the field. From there they manage the distribution throughout Europe, the Middle East and South Africa.
PARTS EUROPE supports Motorsport activities, and is actively present in MotoGP, MXGP, Dakar Rally races, sponsoring high-level teams and riders, as well as locally supporting Dealers in their racing activities.
Today we introduce the Thor Reflex helmet.
The Polar carbon version has already been tested by professional H.E.P. SUZUKI TEAM, who defined it as light, ventilated, comfortable and with excellent peripheral vision.
Such an assessment demonstrates how Reflex is able to fully satisfy all needs on and off the track. This line perfectly combines technology and style, also thanks to the Koroyd structure and the EPS material that allows ventilation and lightness, allowing the customer to focus on the riding. It is a true piece of art, crafted to protect the rider when unexpected events occur on the track.
The design of the carbon version is called POLAR, while the fiberglass ones are called APEX, ACCEL and BLACKOUT.
The tubular elements of the Koroyd structure deform instantly and uniformly in case of an impact, absorbing maximum force in a controlled manner and thus minimizing the transfer of energy to the head.
Cold air constantly passes through the open cell structure, while hot air flows out, ensuring the maximum freshness in the most difficult conditions. This unique property protects the skull and brain from direct and angled impacts, reducing the risk of potentially dangerous injuries.
The MIPS BPS allows the movement of the head inside the helmet, reducing the rotational motion that could otherwise be transferred to the brain.
Thor Reflex Polar carbon helmet, features:
Dual density EPS and integrated Koroyd structure
With Koroyd technology
The MIPS Brain Protection System can reduce the transmission of dangerous forces to the brain in the event of certain types of impact
Molded cheek pads with quick release straps
DRYFORM padding: high comfort, antibacterial, anti-humidity, washable and removable
Fully adjustable peak
Extremely lightweight stainless-steel double D rings
THOR helmet bag with cords included
1280 grams with peak (about 50 grams)
Meets safety standards according to ECE 22.05
Price: € 499.00 (20% VAT included)
APEX / ACCEL / BLACKOUT versions
Reinforced shell in fiberglass composite material
Dual density EPS and integrated Koroyd® structure
With Koroyd technology
The MIPS Brain Protection System can reduce the transmission of dangerous
forces to the brain in the event of certain types of impact
Molded cheek pads with quick release straps
DRYFORM padding: high comfort, antibacterial, anti-humidity, washable and removable
Fully adjustable peak
Extremely lightweight stainless-steel double D rings
THOR helmet bag with cords included
1350 grams with peak (about 50 grams)
They meet the safety standards according to ECE 22.05
ask Parts Europe
Discuss on Discord