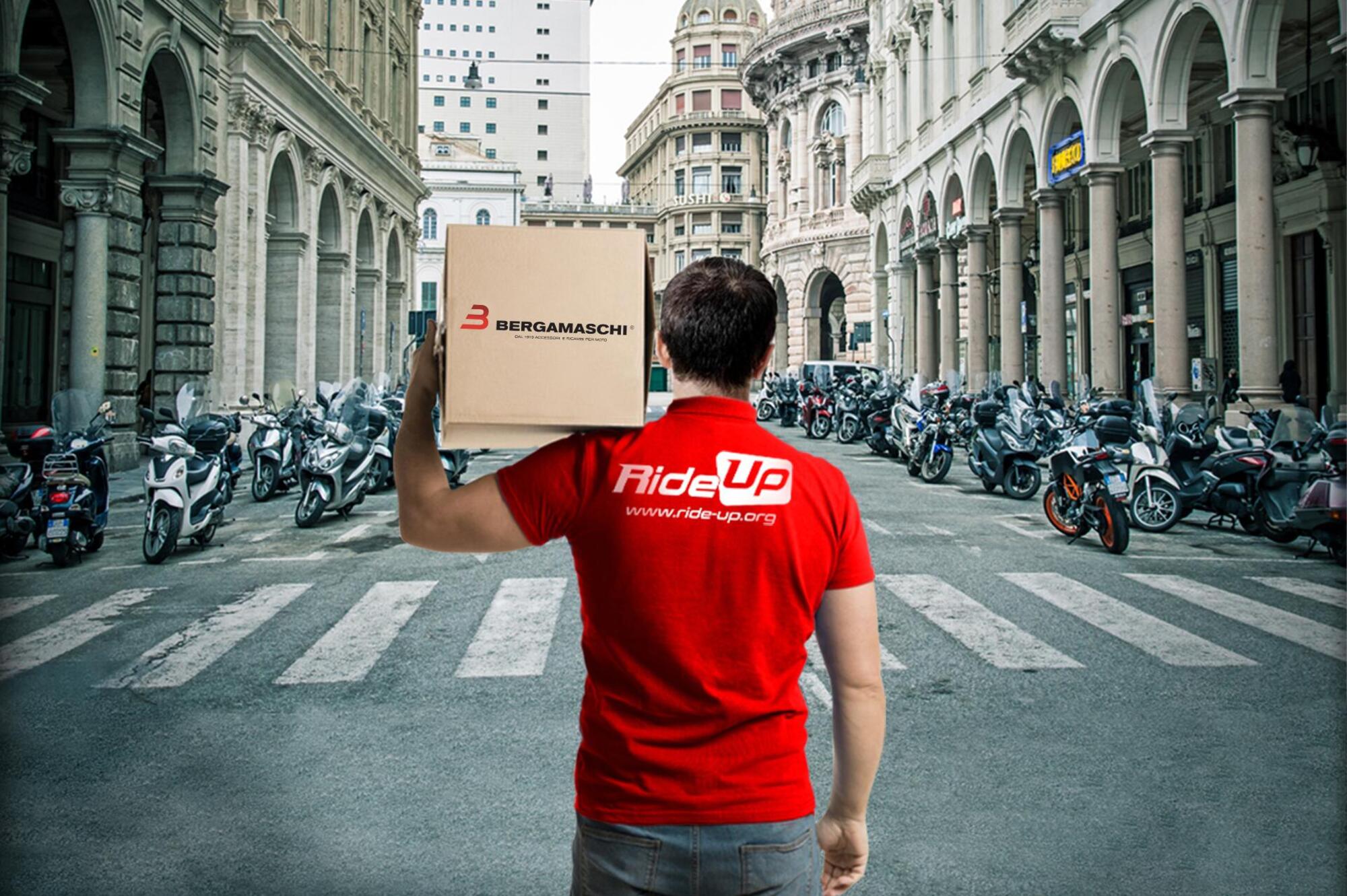 Ride Up offers a different way of working and organizing the workshop, with the aim of putting professionalism, constant technical updating of the staff but above all customer care at the center. This is made possible thanks to the support of a team of professionals with whom to study ad hoc solutions.
Getting in touch with the network world also allows to access training courses, obtain advice on the digital world, overcome the obstacle of maintaining the warranty outside the Official Networks and be recognized for personalization and branding, in order to become a partner electric mobility and to offer motorcycle riders unique services that differentiate Ride Up from other workshops, such as electrical diagnosis, free estimates and customer acceptance with or without an appointment.
The Bergamaschi company, which has been involved in the motorcycle/scooter sector for over a hundred years, guarantees the functionality of the project.
Bergamaschi is a name that has made history and is now a partner of many prestigious brands.
Ride Up workshops will not be caught unprepared when electric vehicles arrive on the market: next year, Bergamaschi and the manufacturer Super Soco will work together to support this new concept of viability on two wheels.
If you are a mechanic and you are interested in learning more, visit the website that Bergamaschi has dedicated to the project, services and great offers. You can find everything at this link: www.ride-up.org, while, if you are a client looking for assistance for your bike, visit the www.ride-up.org website and find out which workshop is closest to you.
Ask Bergamaschi
Discuss on Discord