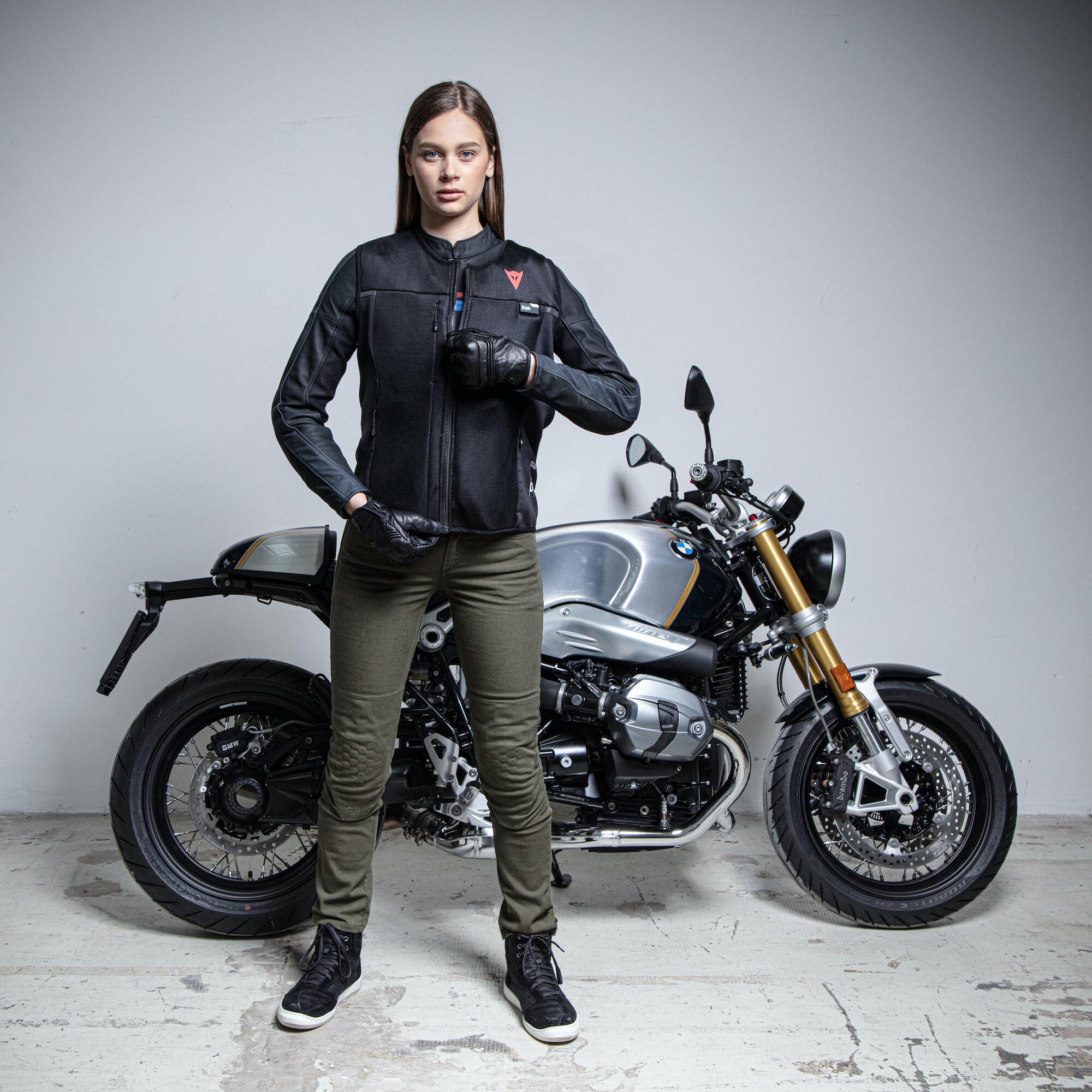 Dainese: the invisible protection
A philosophy that permeates the whole production of the Vicenza-based group. A common thread that links their recent products: protecting without disturbing. This goes for both athletes and amateur bikers Una filosofia che permea tutta la produzione del gruppo vicentino. Un fil rouge che collega tutti i loro prodotti più recenti: proteggere senza disturbare. L'atleta come l'appassionato
Protection is essential, but it is often an impediment to comfort and movement. Dainese has always been committed to researching cutting-edge solutions for active safety: creating protectorions that, through the study of ergonomics, materials and technologies, can guarantee the highest safety standards, without compromising freedom of movement, bringing an advantage in terms of reflexes, fatigue and concentration. This goes for several areas of use, and the most recent developments have made it possible to create protections that are increasingly light, comfortable and small. In some cases, even invisible.
A VERSATILE AIRBAG, SUITABLE FOR ANY USE
Safe but rigid, uncomfortable and impractical protections once you get off the bike. This is the worry of all motorcyclists, especially those who use their bikes for daily commuting and, first of all, look to practicality. This is why Dainese has introduced Smart Jacket, a lightweight, versatile vest, suitable for every motorcyclist, which offers the protection of the most advanced Dainese D-air® technology used in MotoGPTM.
It can be worn over or under any type of jacket or outfit - it does not need any connection with the bike, it is ventilated and, after being used, it can be folded and stored in a bag, backpack or top case. As the name suggests, it is an intelligent garment, capable of identifying dangerous situations and independently activating air protection. An invisible protection until the moment it is really needed, with the ease of an extremely versatile garment.
SAFETY LAYS BEHIND EVERY-DAY GARMENTS
Just as the upper part of the body must be protected with a jacket, the legs also deserve their technical garment. Protecting yourself with comfortable motorcycle pants is no longer just a dream. The Dainese Superior Protection Pants range introduces trousers suitable for every need, offering superior protection against impact, abrasion and tear, without the need to wear bulky and uncomfortable trousers in daily movements.
The Superior Protection Pants are designed to have a soft and comfortable fit, making the certified protections inside them - on the hips and knees - practically invisible to the eye, and imperceptible to wear. Thanks to the single-layer structure in Armalith®, the construction without external seams and the soft Pro Shape 2.0 protectors, safety can always be worn.
Dainese does not mean just bikes. Since the 90s, Dainese has used its know-how for other sports, such as mountain biking and Alpine skiing.
PROTEZIONI BIKE "MADE TO PEDAL"
Chiunque utilizzi la mountain bike ha avuto almeno una volta la necessità di sentirsi protetto, ma il timore di non riuscire a pedalare in libertà. Per questo Dainese ha studiato nuove soluzioni per proteggere senza costringere, assicurando comfort e ventilazione. Il concetto Made to Pedal, declinato su un'intera gamma di protettori, permette di raggiungere un livello superiore di protezione, ergonomia e leggerezza, per supportare la performance dei riders sia in discesa che durante la pedalata.
For the design of the protections belonging to the Trail Skins family, Dainese has once again taken inspiration from nature. Auxagon technology refers to auxetic forms, whose peculiarity is the ability to expand in any direction and stiffen when subjected to stress such as an impact, becoming an armor. All with a perforated surface that reaches 55% of the total, for an extremely effective exchange of air and heat even at reduced speed. Trail Skins protections fit like a second skin and leave you free to express yourself to the fullest, in complete safety.
CONCEPT 001 - DAINESE'S VISION OF THE SKI SUIT OF THE FUTURE
Alpine skiing is one of the sports that most test the human body because of speed, forces at play and climatic factors. At the same time it requires maximum freedom of movement. Dainese has imagined Concept 001, the ski suit of the future, where all protections are ergonomically integrated into the racing suit. An imperceptible but effective layer of protection, which gives the skier the confidence to reach his maximum potential.
Concept 001 is the first ski suit that integrates static protectors and the intelligent D-air® system, Dainese's electronic airbag capable of detecting dangerous situations and activating a shield around the athlete's body. The most exposed areas of the body are protected by Dainese Woven technology, which combines polymer fiber and glass fiber to the suit fabric. The glass fiber is positioned on the external surface to ensure high resistance to cutting and abrasion. The polymer fiber is inside and makes the garment elastic and able to follow all the movements of the body.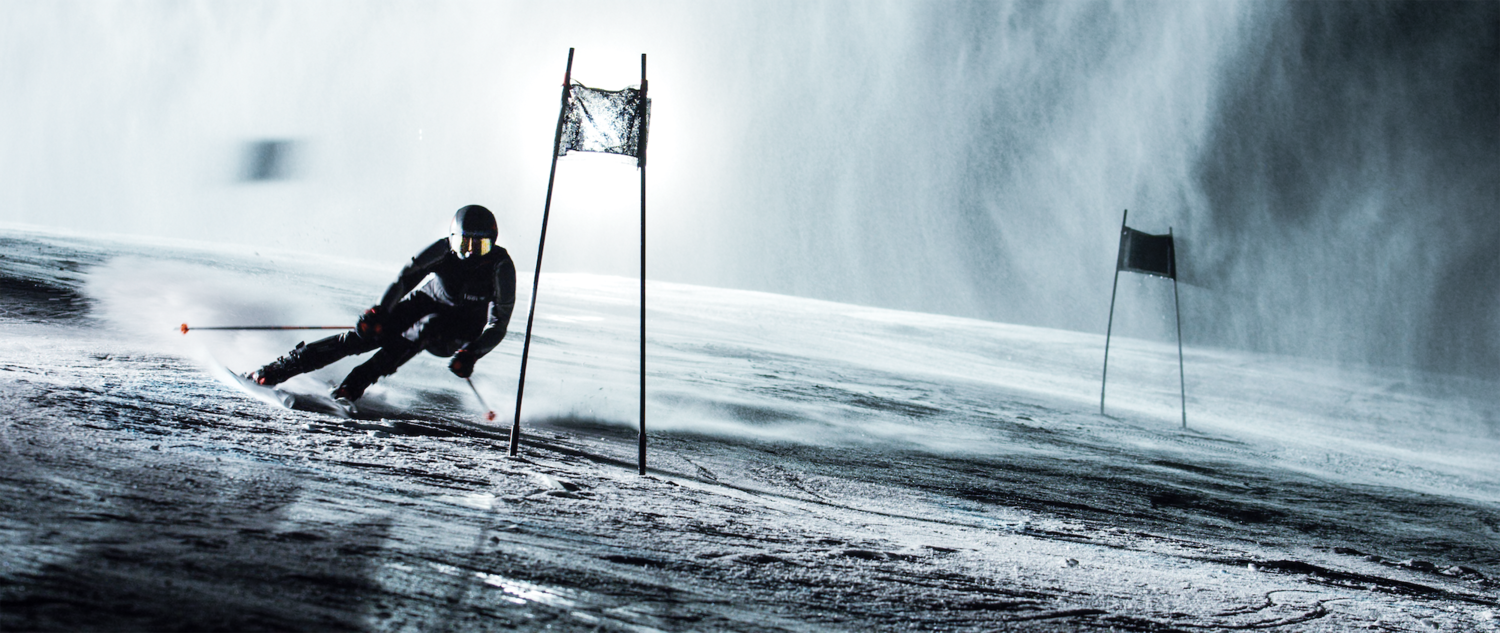 The union of protection, ergonomics and practicality. A theme that has always been crucial for Dainese. The experience accumulated in nearly 50 years of safety innovations on the fastest bikes in the world is used to create ergonomic, almost invisible protections that help athletes to express themselves to their fullest, even in other sports. Continuous innovation and constant redefinition of standards are what allow us to propose solutions designed to accompany athletes in extreme conditions and to constantly exceed their limits.
Chiedilo a Dainese
Discuss on Discord