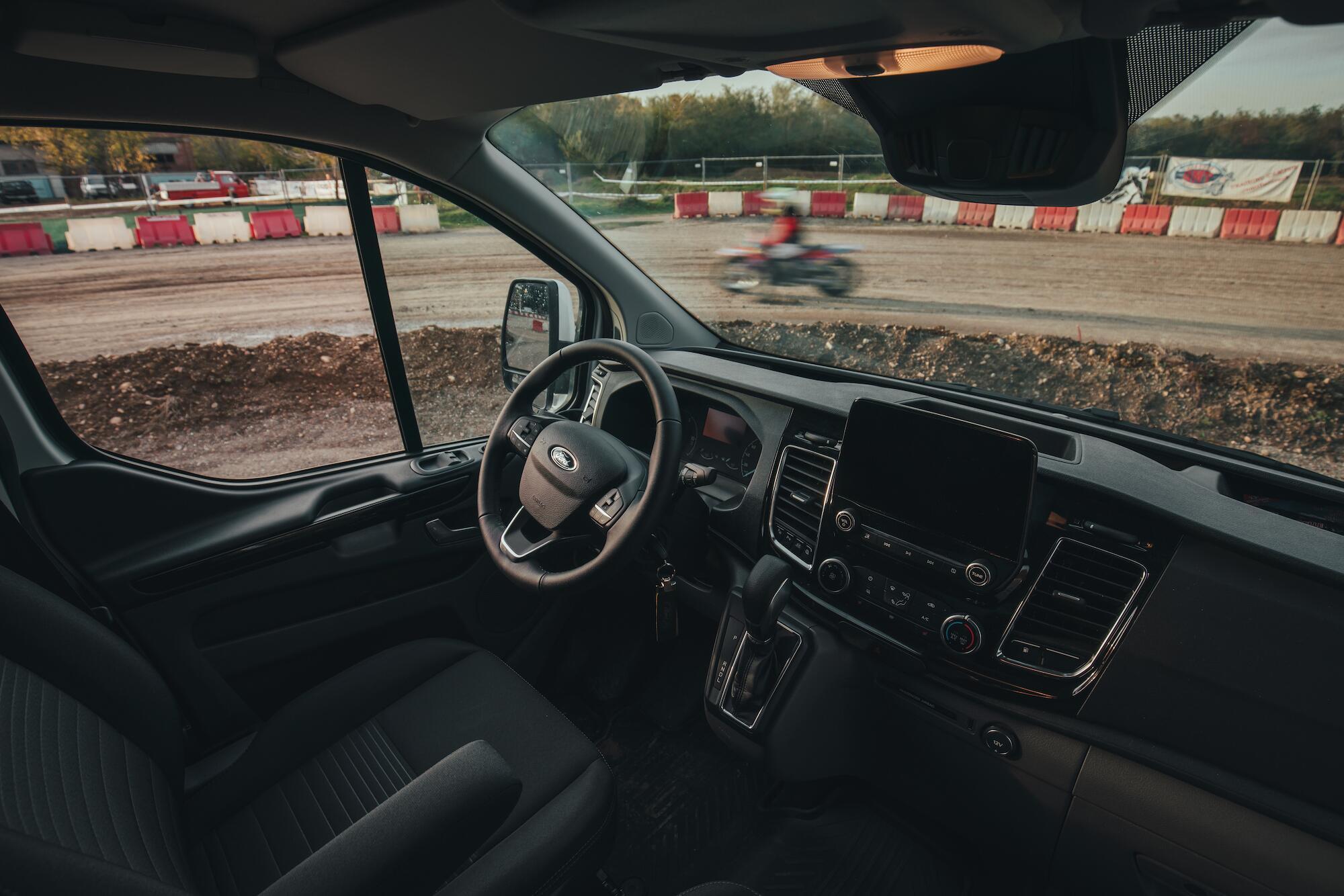 Sooner or later, every motorcycle enthusiast feels the call of racing. Whether it's speed or off-road, the racing bike offers a different experience than any other vehicle with a number plate can do. Because the compromises linked to the versatility necessary for road use - if not daily - go away, sacrificed on the altar of pure performance.
These compromises, however, include the possibility of traveling on the road. And then the need arises to bring the bike from home to the circuit, a situation in which we are faced with different choices. Leaving aside the trolley, which places too many limits (speed limits, among others, since even on the motorway you cannot exceed 80 per hour, and the Tutor knows it very well ...), the van and the pick-up remain. . Let's see Ford Commercial Vehicles's two options...
The pickup designed by Ford for ... motorcycle use is the Ranger Raptor, a more aggressive and off-road variant of the traditional Ranger. Equipped with the Terrain Management System, it allows with a simple touch of a button to choose six different modes, each dedicated to a specific type of terrain: Normal, Sport, Grass / Gravel / Snow, Mud / Sand, Rock and, when you want to .. get serious off-road, Baja.
The advantages of the pickup lay indisputably in an aesthetic consecrated by infinite cinematographic references but also sports - the images of the American cross riders who unload their bikes from their very bad and highly equipped pick-ups - but also in a greater ease of loading. Quite simply, not having a roof greatly simplifies the loading, unloading and fixing of the vehicle. And then, even though the vans are by now refined - they are by now for interiors and driving very close to normal cars in all respects ... do you want to get off a vehicle like this Raptor or get off a van?
But the van offers considerable advantages as well, at least mirroring those of the pick-up choice. First of all, that same roof that limits loading operations is the one that protects your loved one from the elements. And then the possibilities of setting up a van are much higher than those offered by a pick-up: you can use higher walls to fix tools and the like. Not to mention, of course, the fact that the brands themselves, as in the case of Ford with this Transit Custom Plug-In Hybrid, offer ready-made pre-fitted parts for the use that interests you.
And then, beyond all the benefits offered by very popular platforms like this one, the same roof means that you can leave the vehicle parked with your motorcycle inside without ... having to worry about criminals. And the load capacity, of course, is significantly higher. Not to mention, of course, that if you have a craft or similar business, you can use the same vehicle for both. In short, are you a van or are you a pickup truck?