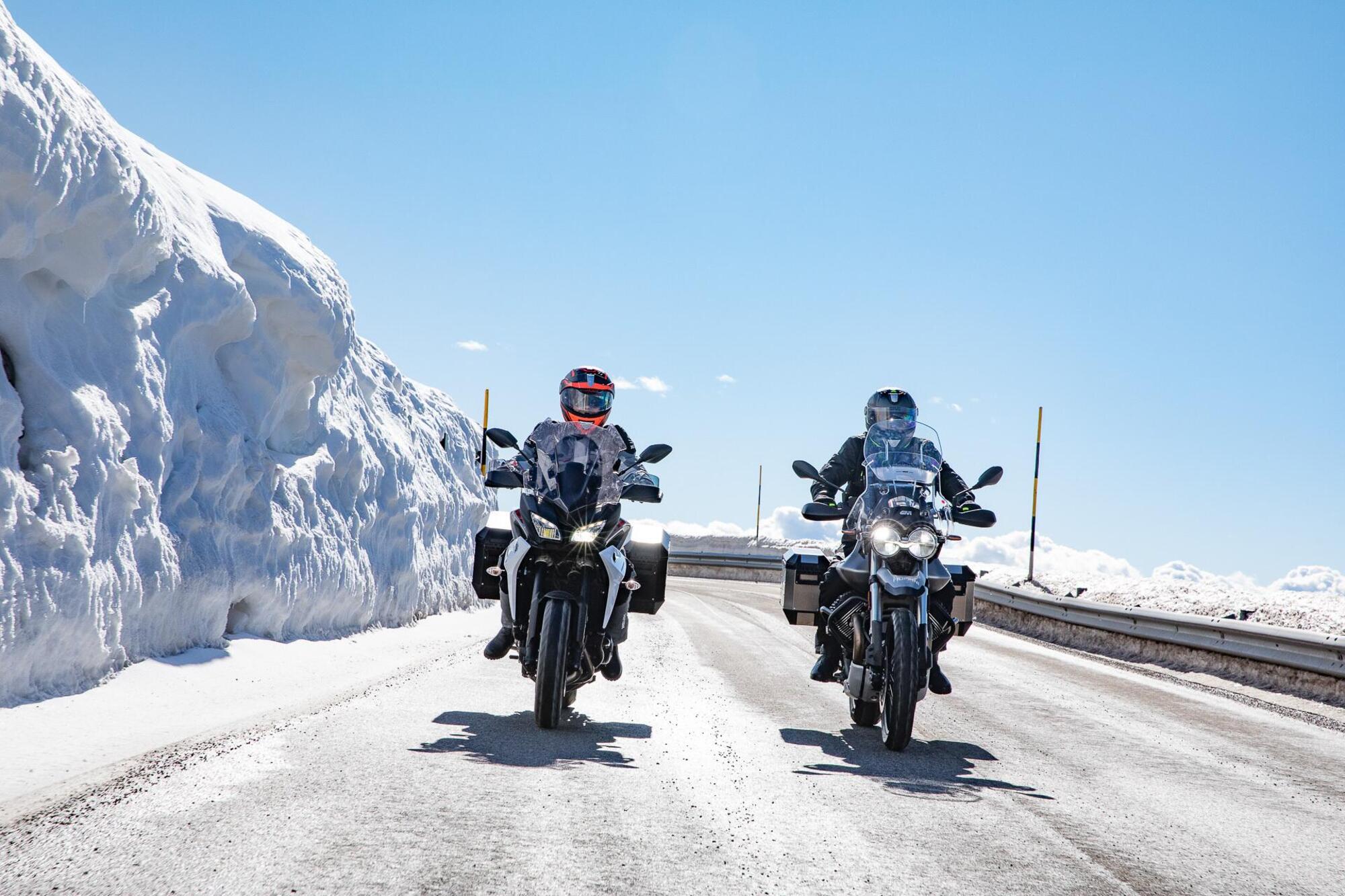 The Trekker ALASKA has an internal capacity of 36 liters and is sold exclusively in pairs choosing between two finishes: Natural and Black. The materials used to produce it are essentially three, all of high quality: aluminum with mechanical treatment for the body and lid, stainless steel for the opening block, reinforced technopolymer for the profiles, the lid rotation hinge and other details.
Each component is developed in function of an improved management of the suitcase.
The suitcase offers a patented design, it's totally Made in Italy and it's the first, in the segment of aluminum adventure side cases (the squared ones, to be clear), to offer a MONOKEY attachment. This means an unparalleled longevity: the user can in use it both on bikes that are no longer on the market and on current ones: for example, moving it from an Africa Twin to a BMW GS to a Ténéré, of every generation and probably also on future versions.
Multiple strengths:
- The release position is here privileged and allowed through a brand-new cable system (patent pending).
- The handle is integrated in the lid rotation hinge; the 4 belt loops are also incorporated in this upper structure.
- The total opening of the lid contributes to the ease of loading, slowed down without the use of straps or retention cables, and the new mechanical hook system (patent pending) that allows to tilt the case without unhooking it from the support frame.
- The side frames have been optimized to the maximum in terms of mechanical resistance and vibration absorption.
- Protection from dust, water and oils has been achieved thanks to the maximum reduction of drillings, hyper testing of industrial seals and design of vents for pressure variations.
For the Trekker ALASKA GIVI has studied and put into production a series of dedicated optional accessories, capable of making it even more eclectic.
Ask GIVI
Discuss on Discord