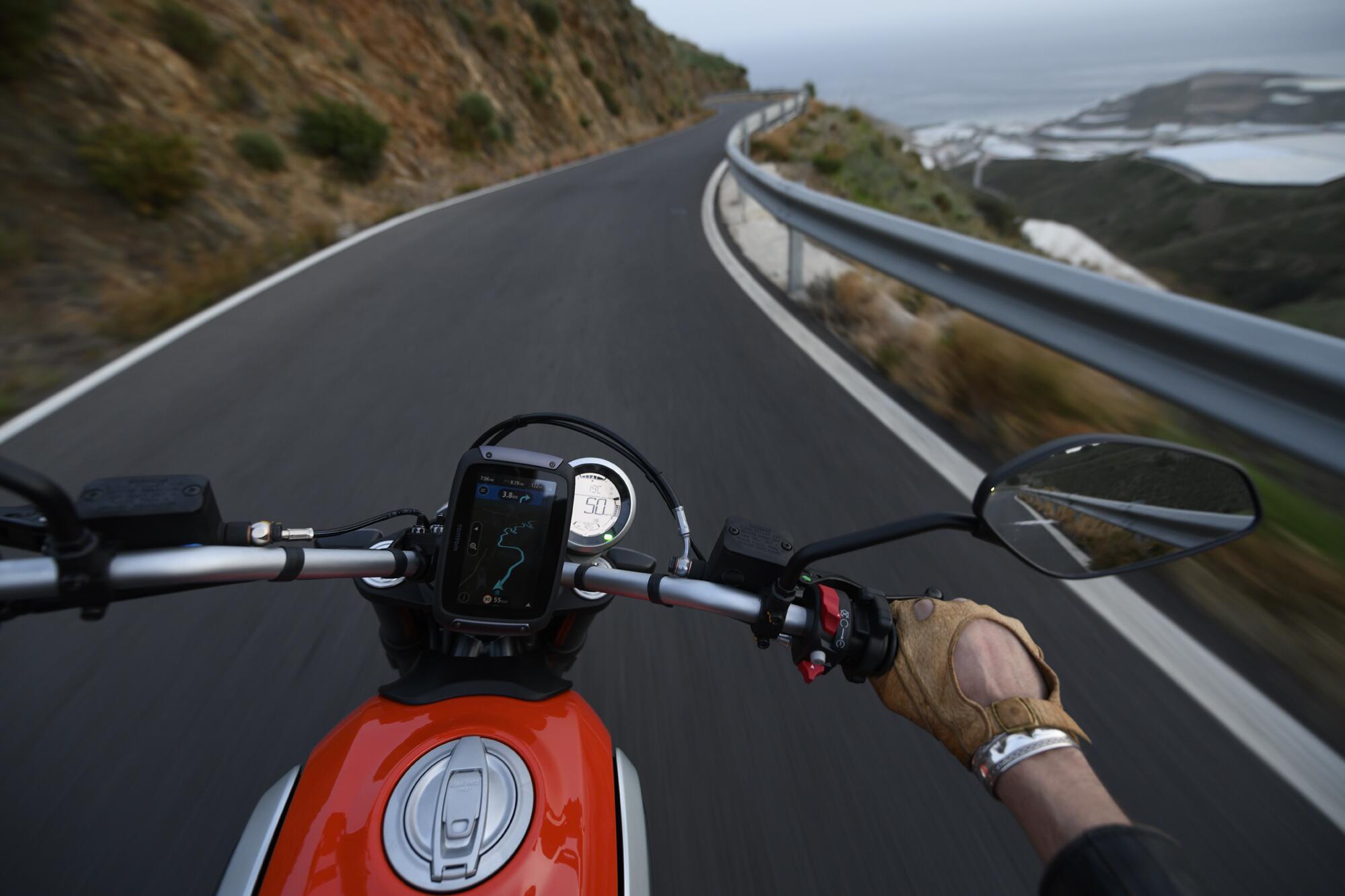 DISCOVER YOUR NEXT ADVENTURE
Discover new, exciting and exlusive routes with the cutting-edge TomTom Rider with Wi-Fi
Customise your trips with twisty roads, directly from the TomTom or when you plan yuour route from MyDrive. Check your smartphone with your voice thanks to Siri and Google Now.
RIDE ALONG WITH THE BEST SERVICES OFFERED BY TOMTOM, WITHOUT ADDITIONAL COSTS
European Maps, TomTom Traffic and Services
Download and update TomTom maps without additional costs. Get intelligent routes that avoid traffic in real-time.
Notifications on your TomTom Rider let you know when you're approaching a speed camera
CHOOSE YOUR CHALLENGE

Find the most exciting winding roads and climbs to avoid the boring straights. Select how challenging you want the windiness and hilliness to be: low, mid and high. Your sat nav will do the rest of the work so you can enjoy the adrenaline-fuelled fun.
SCOPRI IL PLURIPREMIATO DESIGN E IL PROCESSORE VELOCE QUAD-CORE

The rugged design of the TomTom Rider, with a metal frame, makes the IPX7 weather-proof and drop-proof, ready for riding in all conditions. Even when wet, the touchscreen sensitivity remains accurate for constant control no matter the weather conditions and if you're wearing gloves
RAM MOUNT SYSTEM

Install and protect your TomTom motorcycle navigation device with the dedicated RAM mount. It is included with the TomTom Rider and it's easy to install, The mount protects the device from accidental falls and vibrations.
Ask TomTom
Discuss on Discord