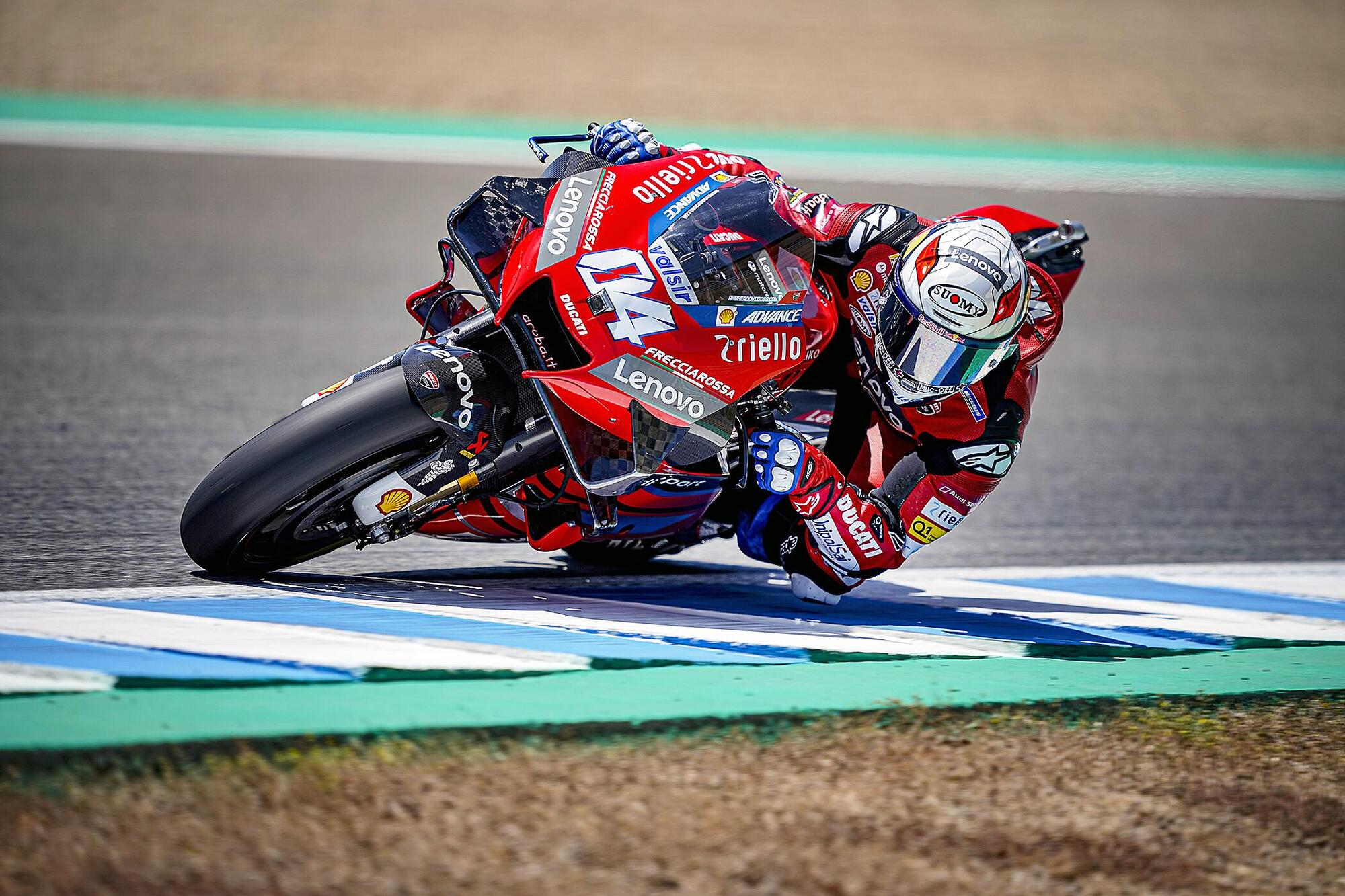 SR-GP
The SR-GP is a racing helmet that raises the bar of high performance, taking known standards to new levels. The elegant and unique design, superior comfort, exceptional aerodynamics, outstanding visibility, high performance ventilation and low weight make the SR-GP a helmet with some real attitude. Try it... And nothing else will feel nearly as good
"I didn't think there was such a margin for improving the performance of a helmet".
Andrea Dovizioso - MotoGP Rider

"The stability is phenomenal at high constant speeds on the TT".
Gary Johnson - Road Racing Rider
Located in Italy, Suomy's Design and R&D Department has been designed as an aerodynamic extension of the human body, guaranteeing excellent per- formance, not only on the fast straights, but also in corners. This innovative study of aerodynamic performance while cornering is an unpreceden- ted revolution in the helmet design concept.
The extraordinary neutral behavior of the SR-GP in all conditions helps the rider over his limits, as it is far less fatiguing, and therefore, more acti- vely safe.

The most aerodynamic on the straight CX 0.39
The most aerodynamic in cornering CX 0,40

The SR-GP allows you to see the race track like you have never seen it before. The stunning field of view was designed to maximize the performance of the rider and consequently, it has increased the active safety.
92 deg of vertical vision and 210 deg of peripheral view are the key features of the SR-GP.
Together with the Optical class 1 variable thickness visor, which reduces distortions to a minimum, they ensure unprecedented vision, allowing the highest levels of safety in any condition. And to spot the new, faster line onto that long straight.
SR-GP sports five air intake ducts which work in conjunction with a neatly inte- grated channel system, guaranteeing excellent airflow inside the helmet.
The hot air extraction is a marvel of ae- rodynamics: two submerged NACA in- takes, working together with the rear spoiler create a Venturi effect over the exhaust ports, drawing out the hot air.
Double D-RIng, Racing Lock Visor System in metal alloy, Removable and Washable Inners and Tear off ready are the additional features of SR-GP.
SR-GP, Racing Like No Other
ask Suomy
Discuss on Discord