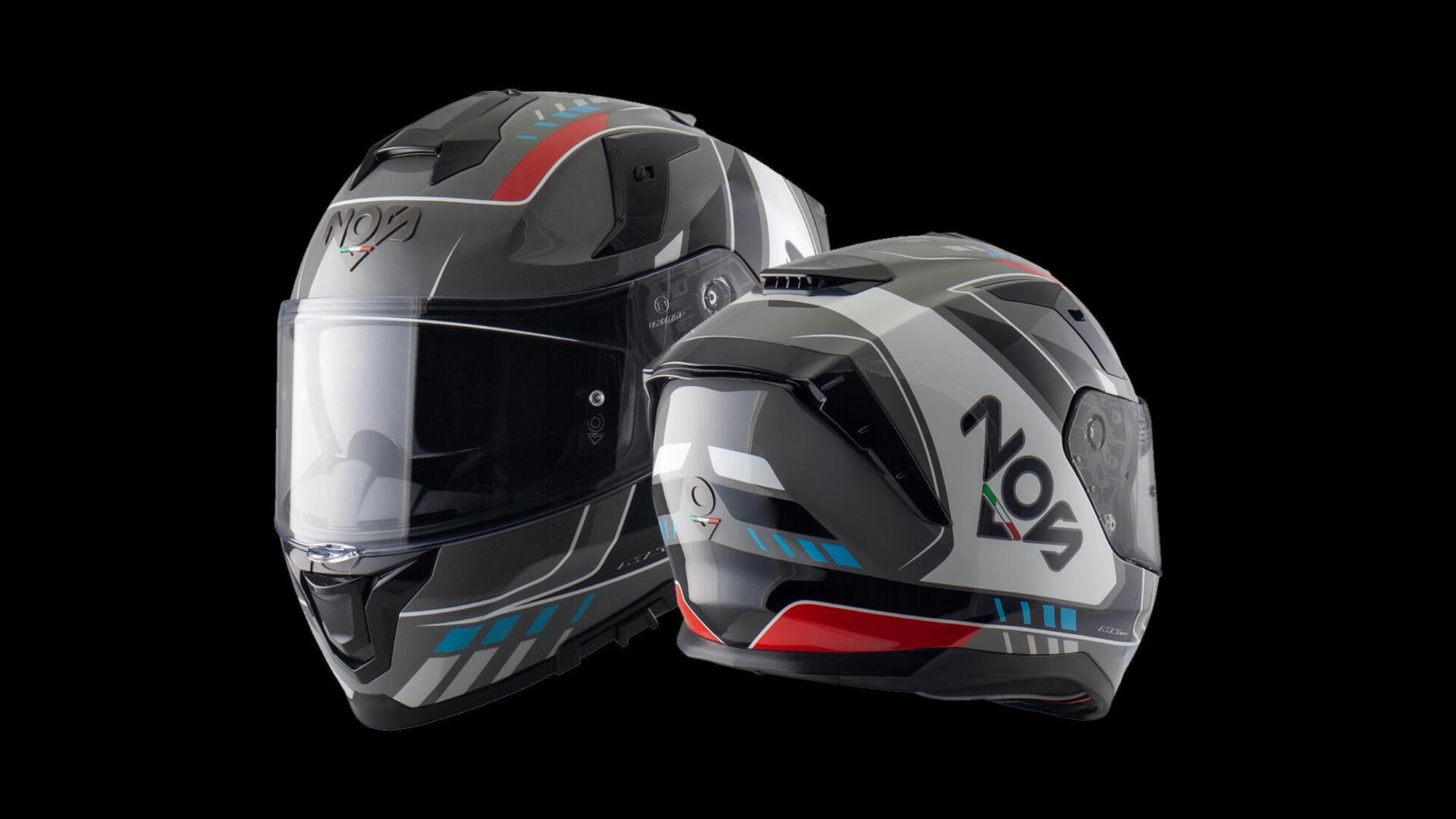 NOS is a young brand but don't be fooled: it comes from more than thirty years of experience gained by BER Racing, and BER Racing Europe, in the field of helmets. Their range is still limited but it's rapidly expanding. The full-face NS-10 stands out among the others, dedicated to the owners of sports bikes.
The quality level is high, especially considering the final price. The inner liner is hand-sewn, and just like high-end helmets, it's completely removable, washable and customizable; the cheek pads are equipped with an emergency strap to allow the removal of the helmet without causing injuries to the neck in the event of a crash. The modular chin strap is also removable, and an increased housing is already provided for the speakers of intercom systems.
The outer shell – available in two different sizes – has been developed to maximize the aerodynamic efficiency at high speeds while the high-strength steel chin-strap and the multiple densities EPS liner ensure the best level of protection in case of impact.
Design versions have a price of 189 euros, with the graphics Fastback Fluor Yellow, Fastback Italy, Fastback White, MIG Flour Yellow, MIG Red and MIG Red/Blue that you can see down here.
If you prefer, single colors allow you to save some money, costing 179 euros. The colors available areBlack Matt, Fluor Yellow, Titanium Matt and White.
Ask BER Racing Europe
Discuss on Discord