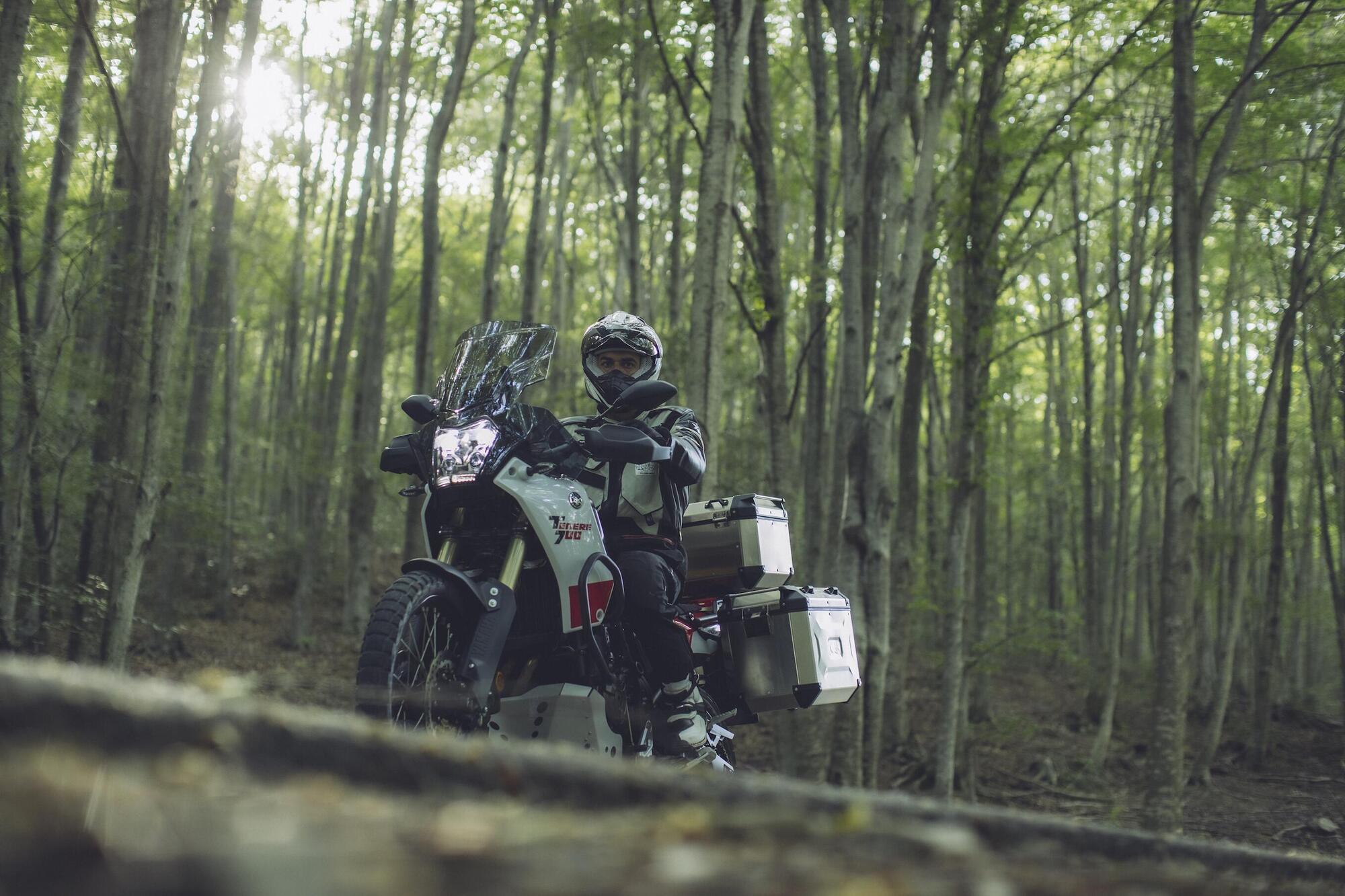 K'FORCE side cases and top cases are part of Alluminium, the premium line of KAPPA. Constructed with the material that suits best the demands of adventure bike owners, they are light, strong, stainless, resistant to time and available for many motorcycles on the market (search for your bike here).
Cases and top cases are produced with a studied mix of materials: aluminum for the case, with mechanical treatment, stainless steel for the opening hinges, reinforced technopolymer for the belt passers, profiles and corners. They come with metal handles and 4 belt loops as standard.
The K'FORCE set is available in Natural and Black finish. It includes two side cases with different sizes (37 and 48 liters) with a new and patented design; they use the very sturdy MONOKEY CAM SIDE system and for opening and release from the frame they use a mechanism that can be activated by a single lock and with a single key. It also uses Security Locks.
There are three K'FORCE top cases, even in this case with different volumes (58, 48.42 liters), to best adapt to the needs of each user. The fitting system to the vehicle used is MONOKEY.
In addition, KAPPA has created some dedicated optional accessories that make this set even more personal.
Ask KAPPA
Discuss on Discord