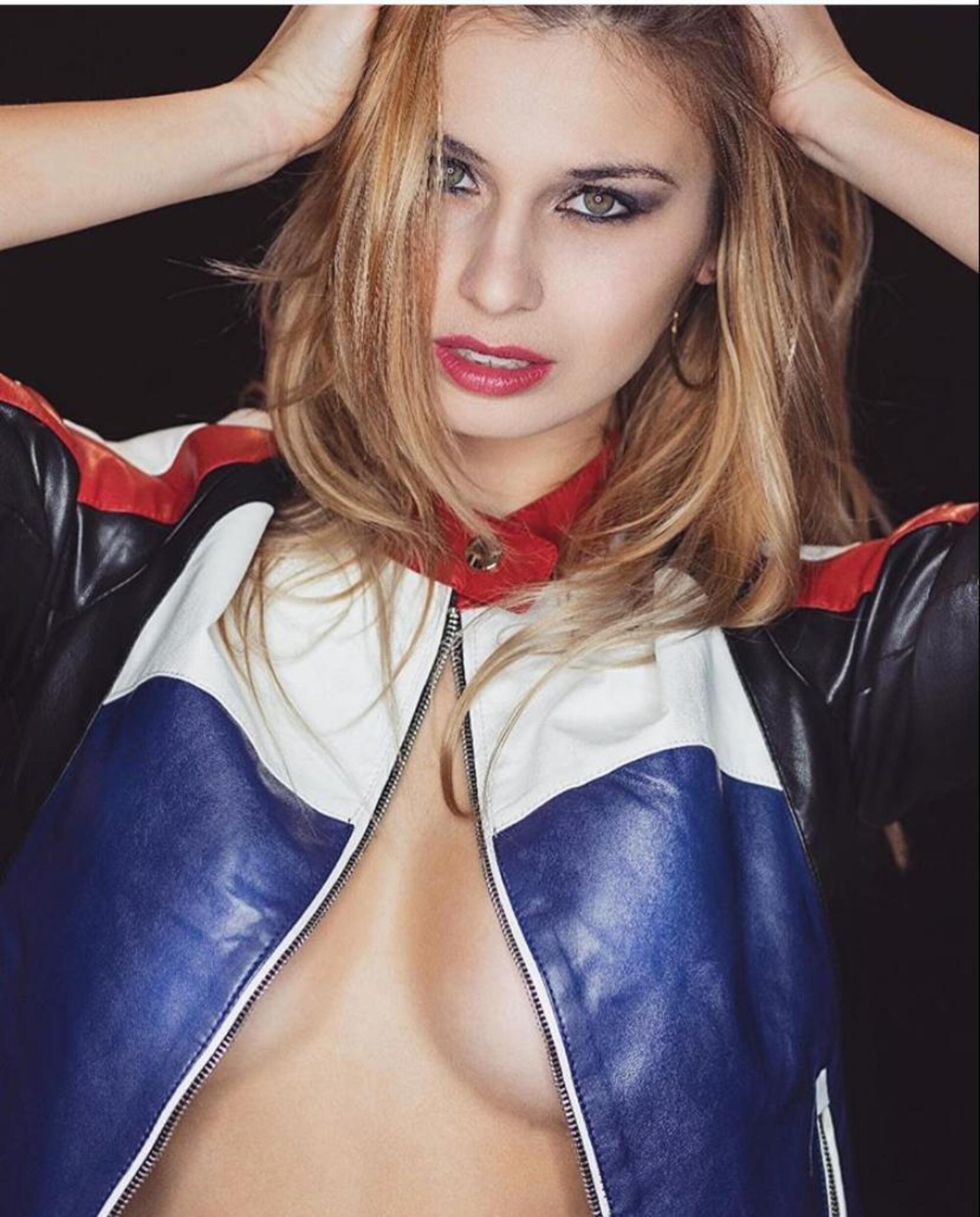 Eicma Girls with Giorgia Capa
After the interview with Elena Berlato, our appointment with the Eicma Girls returns: this time Moreno Pisto exchanges a chat with Giorgia Capa, one of the queens of Eicma. You are welcome.
11/12/2020 08:00 PM

11/12/2020 08:00 PM

Europe/Rome

Eicma Girls with Giorgia Capa

https://motofestival.moto.it
We spent an hour with Giorgia Capa, Eicma Girls for the MotoFestival and a model - but also an aspiring engineer and martial arts fighter - to let us tell a little about her life. Giorgia was an example for everyone, because those who stop at the Instagram profile or at the work she does would hardly understand. Giorgia told us live about her love for motorcycles, what to do to conquer it but above all about her difficult but strong experience, when at 26 she was hit by a stroke and found the strength to talk about it with the rest of the world.

Find the complete on-demand interview on our social channels and on MotoFestival, in the meantime you can read an excerpt of the interview here.

First time at Eicma?

"In 2014, but I will have done 3-4 years. First years with Honda, to which I am very attached, while the last time I was there with SuperSOCO, a Chinese brand that is very strong in Milan with sharing".

Do you miss it?

"Well ... yes. I also miss the working environment, also because when you are a model you have to adapt a lot. Just think that for us it was also a meeting place with our colleagues ... and then the people! Then we also say that there is always that someone who looks at you with a mischievous way, or tries to make contact. Or maybe try to get where you can't ... you try to be courteous, even if there would be no need for courtesy!"

What did your job teach you? Being there for eight hours on a motorcycle and so on ...

"Well, I'm starting to say that the money aside is useful. But every job has its dignity, and it devalues ​​you so much because you have no skills. Sure, it's an opportunity and we choose it, but I challenge anyone not to be bored. In the world of motors I have done MotoGP, Formula 1… even local events or things like that. "
Do you study, work?

"Yes, I studied management engineering, but I felt that it wasn't my way. But I didn't want to give up, so in the end, being very stubborn, I tried anyway. But I started working with Formula 1, with videos ... short films and other things. Things that make you feel alive, energize you! You're not just there to study ".

Do you have a passion for motorcycles?

"Yes, mainly racing ones. I like the adrenaline that gives you speed, and then I had many experiences as a ballast, it made me a little anxious! At a certain point (I was twenty years old ...) and the rider accelerated in a crazy way and I was afraid to fly away! Instead, on an enduro bike that didn't even have a seat behind it, we crashed uphill ... but I like the bike, and the car too ... "

Have you ever had biker boyfriends?

"Yes, the current one has a scooter, in fact I will tell him to take the bike ... but previously no, only the one with the enduro bike!"

By informing us about you we have discovered something delicate, difficult but perhaps beautiful. You had a stroke and talked about it a lot. We really appreciated it for many reasons, but above all for your determination. Can you tell us?

"Well, in the meantime I have to say that I am really pleased with what you said. I was sick the day after my birthday, I was alone and we were all disconnected, my boyfriend was not there ... and I felt tired, very heavy . I had the first signs then, a severe headache, I felt other symptoms ... they recommended a check-up because they thought it could be a migraine.

But I was too sick, it was a general malaise. I could not stay better neither drinking water, eating or sleeping. Of course, perhaps in retrospect I can say that it was Covid as someone writes. That day I didn't go to the hospital because we didn't feel it, I felt better in the evening. At the clinic they told me it was migraine, not to worry. The next day I felt great.

But all of a sudden I no longer felt the left side of my body and fell off the sofa. They took me to the emergency room and immediately picked me up. By sharing this story, I received so much love, and in the end I don't have a bad memory of it. There was the fear of not regaining mobility, of not walking anymore and being paralyzed. Instead I have to thank the hospital very much. But so many have written to me, thanked me, we have exchanged many tips ".
You are also passionate about martial arts, right?

"Yes, Brazilian Jiu-Jitzu! It's a kind of Judo ... I've been practicing it for two and a half years, but I haven't done it for six months. Anyway, the Japanese who emigrated to Brazil have brought martial arts there. Jitsu develops everything in the fight on the ground ... well, I'm going to get the kimono! "

(At this point Giorgia launches into a live Brazilian Jiu-Jitsu performance ... it has to be seen, nothing else.)

Is it true that you participated in Miss Italia?

"I also participated in Miss Italia, yes, I arrived among the sixty finalists! It was a bit of a revolution, it moved to Magnolia and 100 people went to the television stages ... but then it changed and I got more or less there, I was very happy!"

Is it true that you could be a TV host on football programs?

"Well, I'd like to, let's say no. But I have to say out of respect for the other people who do this job that I really am not ... I prefer motors to football ... I put my hand forward!"

We were ready to talk about OnlyFans… but you don't know what it is?

"Eh, you mentioned it to me but I have no idea what it is!"

Which is a nice thing though...

So let's do a workshop for the men who listen to us...

"For the first date, no language, but above all to amaze and not be slimy.

Flip-flops yes, but only at the sea and in the pool!

It is true that, as Francesca Ferigo says (here her interview for Eicma Girls), when the boy doesn't mind paying a little he wins you over ...

The purse on a man never ... but not even the briefs, unless it is really physical!

The hair on the chest is better shaved, but if there is a beautiful body underneath!

White sock yes, Birkenstock no ..."

Giorgia Capa amazed and excited us, and perhaps she also taught us something. Find the complete interview on MotoFestival and on our social channels, together with the other appointments with Eicma Girls and the very rich schedule available on-demand for all readers.
Comments
Discuss on Discord