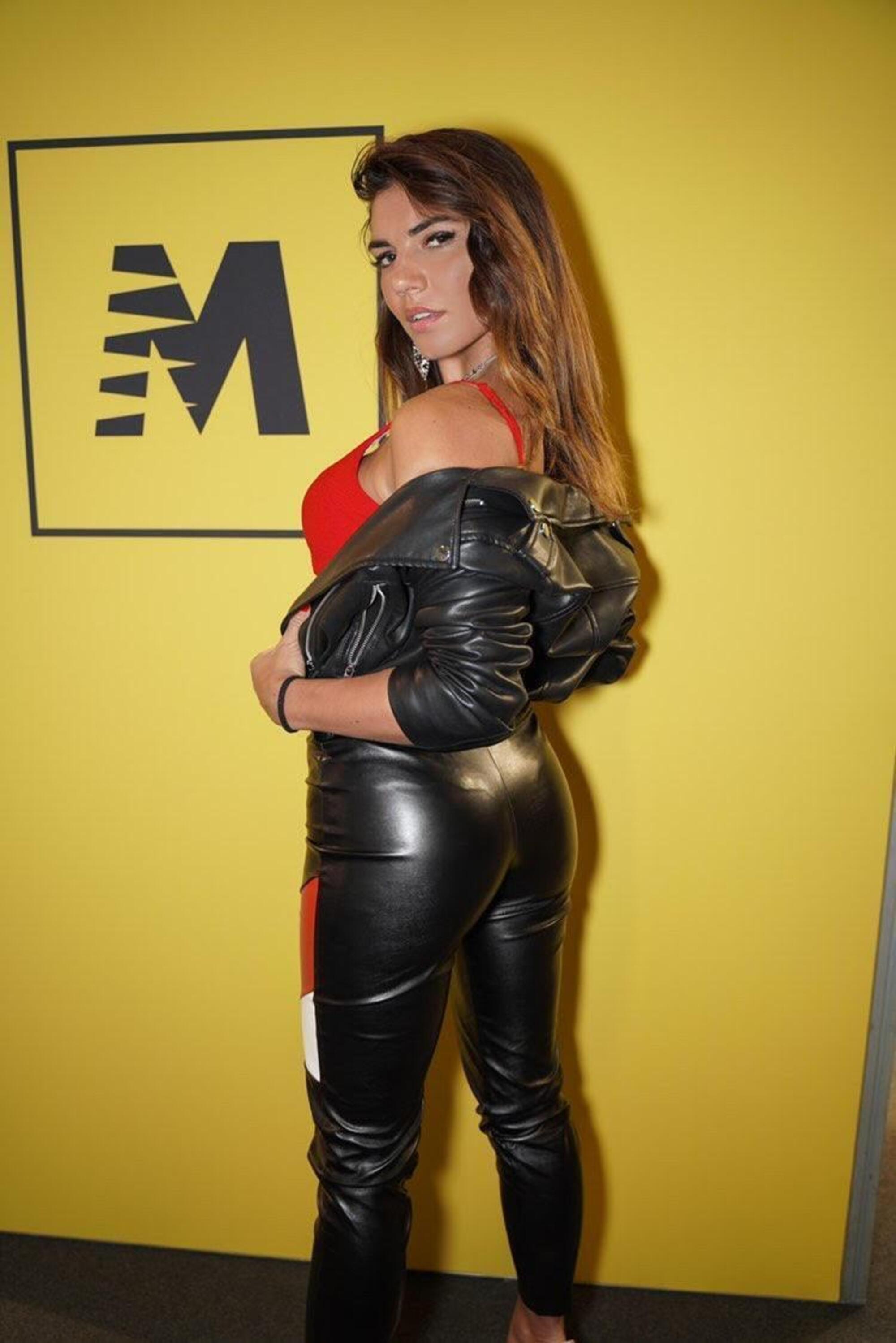 Eicma Girls with Francesca Ferigo
For the MY2021 MotoFestival we have decided to tell you about the world of the Eicma Girls, an appointment that starts with the beautiful Francesca Ferigo. Follow the live on our Instagram channel!
11/10/2020 08:00 PM

11/10/2020 08:00 PM

Europe/Rome

Eicma Girls with Francesca Ferigo

https://motofestival.moto.it
We launched the first interview for Eicma Girls with Francesca Ferigo for the Tuesday of the MotoFestival and everything happened: Francesca told us about her life, about her successes, about those who ask her to show her feet and how to conquer a woman. All you have to do is press Play and enjoy the video, but for those who can't do it, let's try to tell you the best moments of the interview with Moreno Pisto.

By making a selection of the Eicma Girls we discovered that, for an interview like this, many wanted to be paid: Francesca didn't, simply because "I am an Eicma veteran, and such a request would not be correct for me! - he said immediately - Do you think I have been going to the salon for 8 or 9 years, now I don't remember well. I started when I was 18 with Bimota, who was really at the top at the time. In the meantime I too have changed a lot, once I was more paciocchina! I have been making HJC helmets for several years and now they are my customers, then in the last period I was in the Sym stand. Of course, others too, but these are the most important ".
How do you behave there, in Eicma?

"Well, I enjoy it, there are also a lot of crazy people! it's funny, people have been visiting me for years, even friends, or people who have the screensaver on their phones from past editions and want to show it to me. "

How crazy? come on, tell us!

"Well, years ago they asked me in an interview ... once someone tried to touch my butt and it wasn't very pleasant. What do you think they ask me? How much do you go, how much do you do per liter, how many kilometers have you covered and so on. "

In the meantime, there is someone who asks if it is moto.it or a reality show. Fortunately the rest of the audience connected to the live does not have this kind of worries, rather.

"I'll get my license soon, but I haven't done it yet! I like driving, I like engines and speed. I also had two biker boyfriends, but we had a bad motorcycle accident due to a bad driver… and from there for now we stopped ". At that point our Eicma Girl tells us that the captions of her posts, thoughtful and philosophical, are all her stuff, when she wrote thoughts and ideas on Facebook. So we asked her about what others write to her in private: "Well, I have an album that collects them all! - he replied - there will be more or less two hundred photos of wrong approaches and I tell you ... soon a coaching video on men's approaches will be released, something in which I explain how to behave with women! "
So, tell us how to.

"Pay the bill, it's the basis! I am very old school… I never pay in restaurants! then I can give you a gift to reciprocate, but if a man doesn't pay at dinner… "

And then?

"Attention to detail, man must always continue to woo you! who knows, a note, a rose every now and then ... you always have to woo! "

But can you tell us something? you are engaged?

"Well… I have a complicated situation! However, I like the male man ... and never the purse! Naples style you know ... but an ugly Naples! My grandmother is Neapolitan, so i'm totally fine with them, but you know... ".

Have you ever had a story with a pilot?

"I have always avoided pilots, footballers and various sportsmen! Although I am part of a world of events, evenings and so on, in reality I am very attached to values. I am quite jealous! As a work I have an events agency and I recruit staff , then I do sponsorships and partnerships with various brands. "

What about your childhood dream?

"As a child I wanted to do two things ... you'll never believe it: the pop star, so much so that once I went on stage in elementary school, and then when I was older at the J-AX concert in Jesolo, and then I always liked the idea of ​​being a cashier, the "beep" of things going by, you know ... but I also had the phase in which I wanted to be an astronaut, then a veterinary ... "
Someone asks what sign you are...

"Pisces zodiac sign and scorpio ascendant, which I think does a lot. I was born on February 22 ".

At this point someone, during the live, from the chat ask the most transgressive thing ever done.

"The most transgressive thing I have done? I made love with my boyfriend in a park at night! in the beginning I did all the things that now I would not do anymore, fantastic in supermarket parking lots, when there is no one! I grew up with my grandparents, so I could never take anyone home. If I send naked pictures of myself? of course yes, otherwise how do you do it!"

Have they ever offered you money?

"Yes, a lot of times! Even just for socks or underwear, a lot of stuff! But I never sent anything, but with my boyfriend we carried on these conversations to understand what level of imbalance these were ".

Then again, from the readers' questions, comes one about sexual fantasies.

"I have a lot of them when I make love, but then I don't apply them! But the greatest is to let others see me while I do it with my boyfriend ".

At this point the games, challenges and penances start. A moment that is impossible to explain, from general knowledge quizzes to twerking with a friend. Find all the answers from Francesca Ferigo in the full video available on-demand on MotoFestival and on our social channels, in the meantime Eicma Girls continues. Next guest, Elena Berlato.
Comments
Discuss on Discord