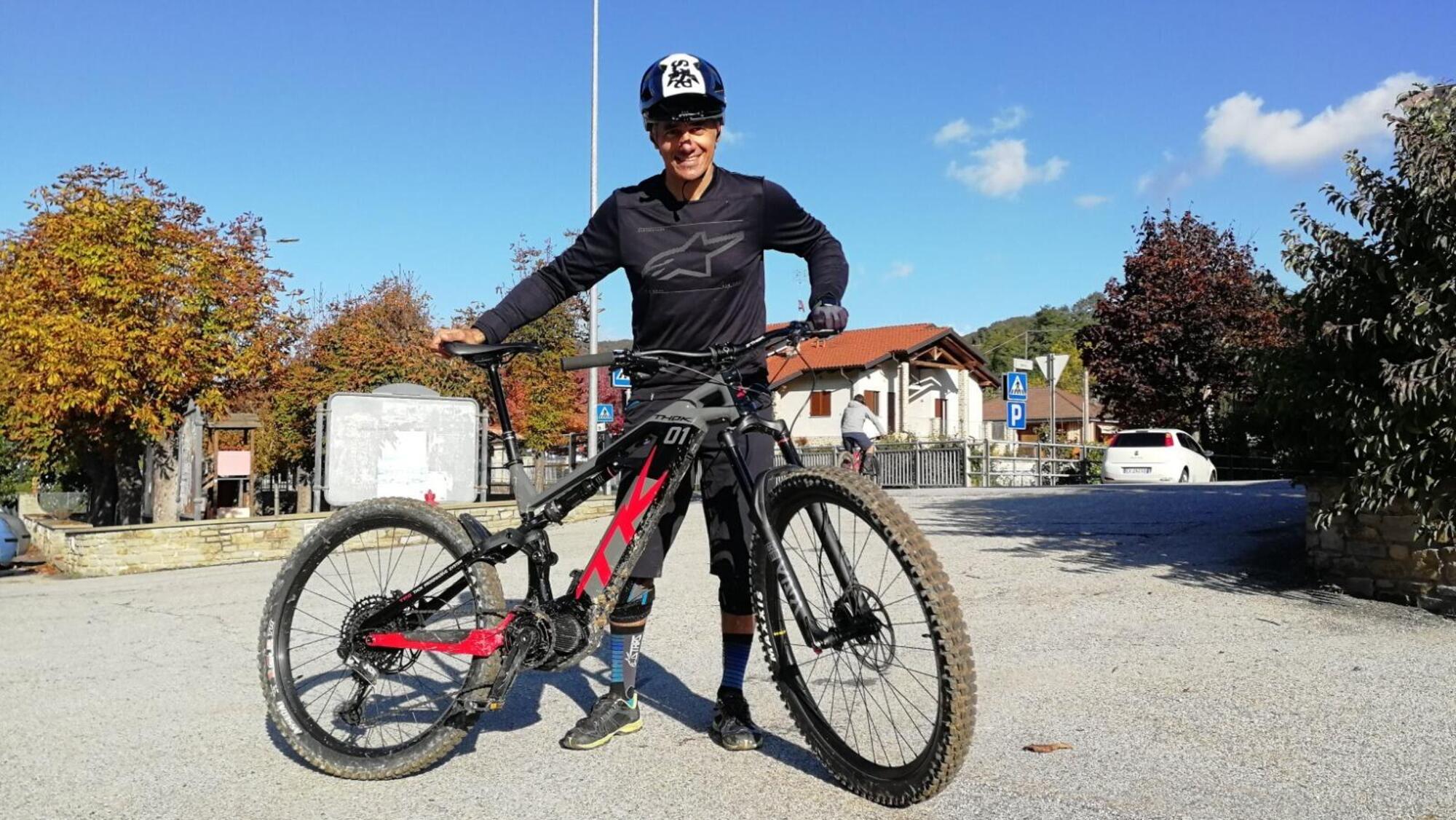 Long episode today! We introduce you Thok, a young Italian company that produces e-bikes, which are already appreciated all over the world. It's led by Livio Suppo, one of the strongest MotoGP managers of all time (he led Casey Stoner and Marc Marquez to victory), and Stefano Migliorini (1988 MTB world champion).
We couldn't just visit the Alba-based brand, in the province of Cuneo: Perfetto will talk about his first time ever with an e-bike. Will he fall in love with it?
Andrea will take us with him during his visit to the factory in Alba (Cuneo) and then he will take us with him during his wonderful tour of the Langhe, together with Livio and Stefano. HE will test an all new bike!. Both for him (it is an e-bike, not the usual enduro bike) and for the readers: he will jump on the saddle of Thok's 2020 novelty, the TK-01 Enduro e-bike, equipped with an aluminum frame, 170 mm travel professional suspensions and equipped with Shimano's latest creation, the ultra-modern and lightweight Ep8 engine.
Comments
Discuss on Discord