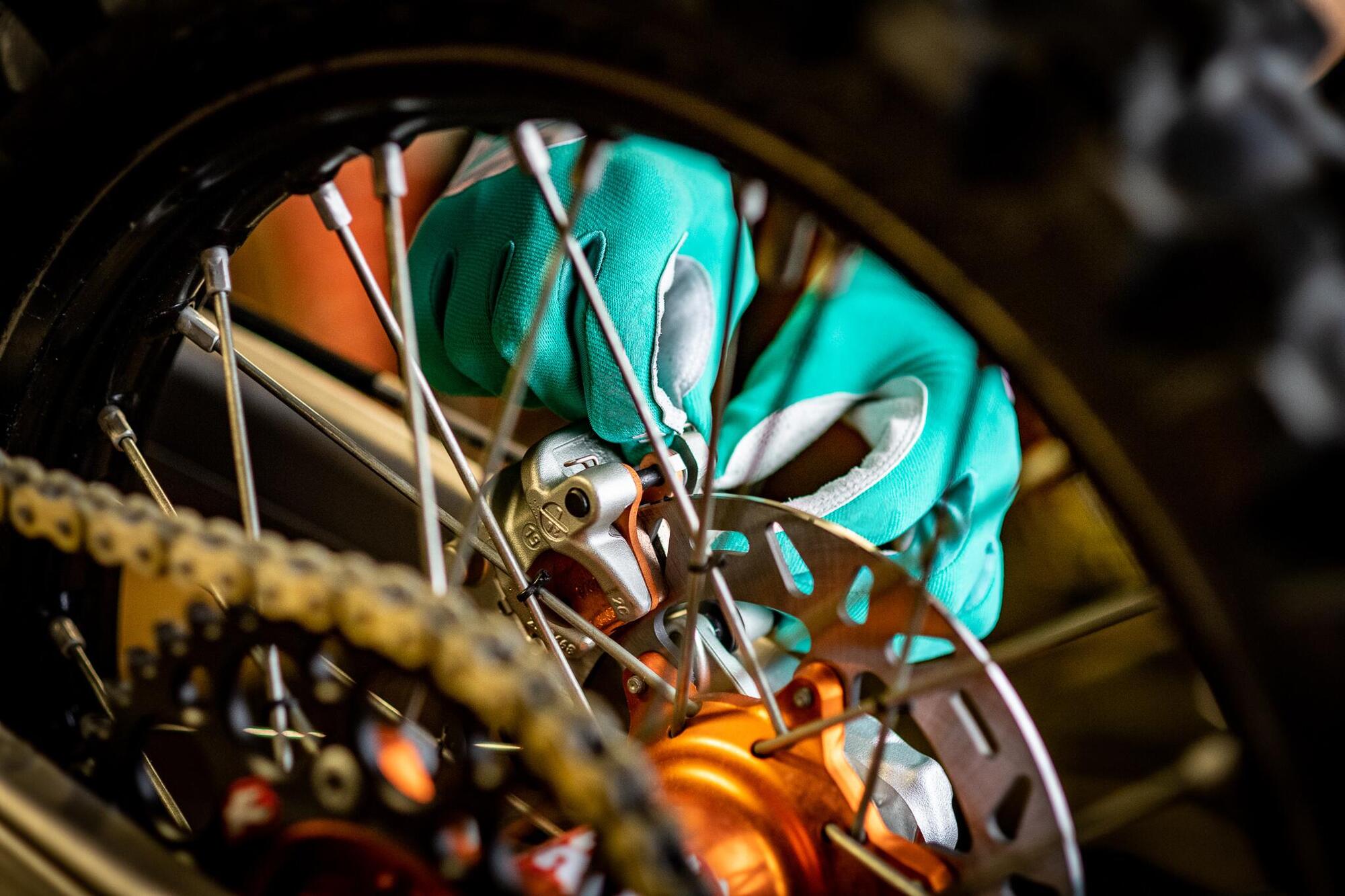 Established more than 60 years ago, the company offers one of the most complete ranges available on the market in both off-road and road disciplines, continues to develop and improve production processes to offer private users a pre- and post-sale Customer Care Service accessible from the web, social networks and telephone.
Brake pads and brake shoes
Nineteen types of compounds make up the complete range of Newfren pads. Organic and sintered, they are designed to comply with the most modern regulations and to always offer the most adequate performance to expectations.
Three different compounds characterize the line of the brake shoes. The historic and multi-decorated Standard, the anti-water FTR and latest addition PRO RACE.

BRAKE DISCS
Newfren discs are produced with a heat treated AISI 420 steel. Depending on the type of disc and the production need, laser blanking and cutting methods are used.
Particular attention is given to the surface finish of the product; the parallelism of the rotor to which we give a very narrow tolerance, guarantees the smoothness of the wheel, avoiding annoying vibrations.
Braking is modular and progressive.
The pinnacle of performance is achieved by coupling the disc with Newfren brake pads, available in organic or sintered material.


CLUTCHES
The Newfren range of clutches is complete both in terms of applications and available materials. The catalog is able to offer proposals ranging from older applications such as the 1946 Vespa 98, to the more recent ones in the MXGP and Moto3 Racing world.
From single-plate dry clutches of BMW engines from 1969 to today, to Special uses such as Speedway clutch discs.
Multi-plate clutches and centrifugal clutches that make up one of the most complete offers on the market. The range of materials includes organic materials, among which we can count countless compositions designed according to the application, and sintered materials.

Ask NewFren
Discuss on Discord