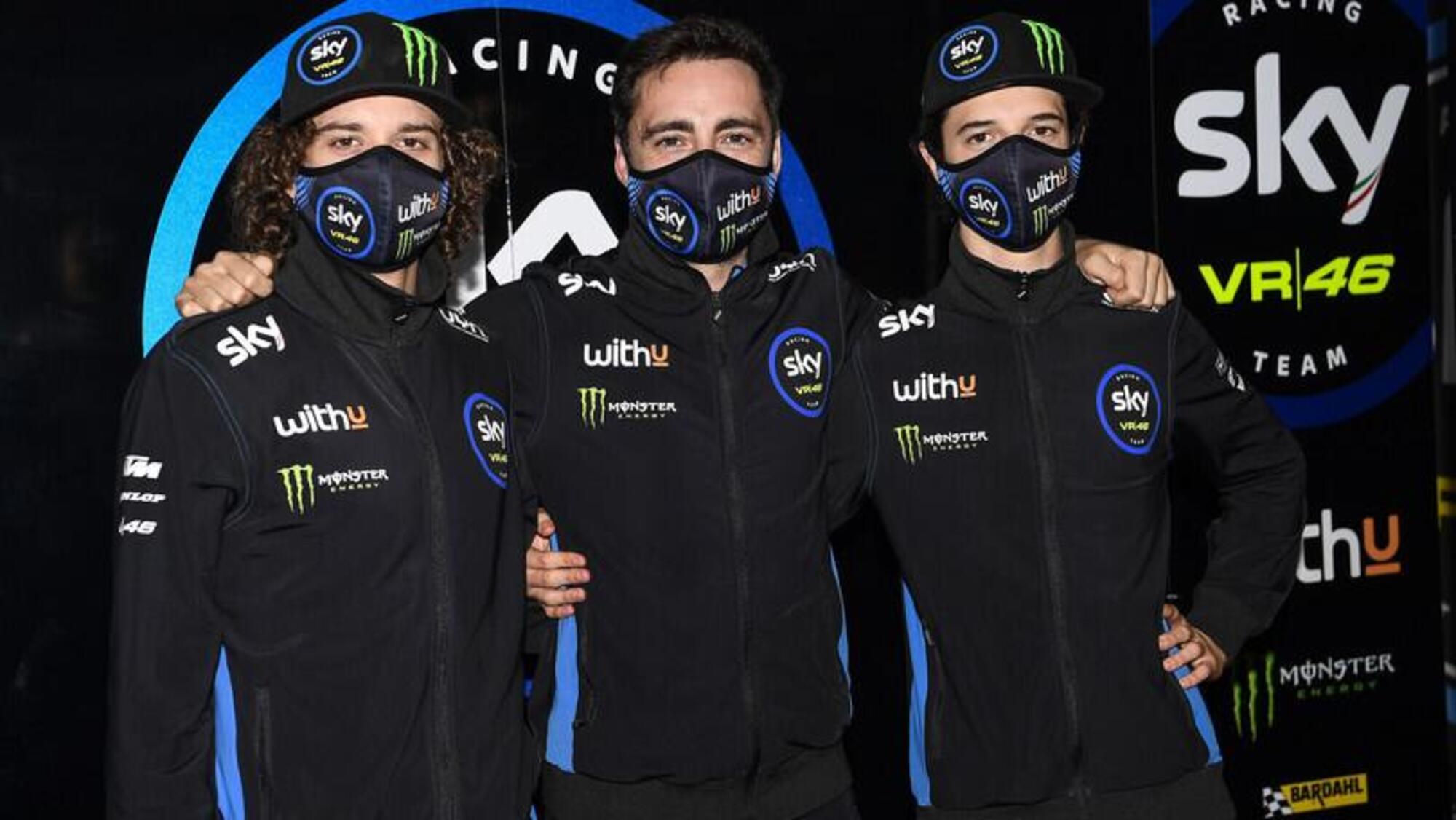 Hearing them chatting suggests that Valentino is not only teaching to tighten the curves, brake later than the others and win races. The feeling is that they both understood the biggest lesson: have fun, love this job, don't take yourself too seriously. After all, this has always been Valentino's deadly weapon. If you are a young adult in a competitive and money-filled environment, it is far from easy to take life lightly, but the two have learned. They remember that, even if (both) are fighting for the world championship with two races to go, they are still bikers. People who run because they like it, for the adrenaline of overtaking, for the wheelies on the straight and the scent of Prosecco on the podium. All frivolities that actually make a winning rider, because the head is everything: work hard, play hard.
Celestino and Marco will be future teammates in the Sky Racing Team VR46 and, in all likelihood, they will find themselves fighting each other for victory. But instead of tripping of various kinds, they respect each other, love each other and know how to make fun of themselves. In dry questions you find them (almost) always in agreement: they both know who is more beautiful and who instead impresses the girls more, who is better at cooking and who is more "gifted".

If it is true that friendship on the track does not exist, especially between teammates, it is also true that if you face MotoGP with passion (and not just as a job) in the race you will not have to fool your colleague, but do better than a friend. The interview with Moreno Pisto and Giulia Toninelli is available on MotoFestival starting Saturday 14 November at 10.30. The chats with Valentino Rossi, Franco Morbidelli and Pecco Bagnaia are already on demand. Everything about MotoFestival.it and our social channels.
Comments
Discuss on Discord