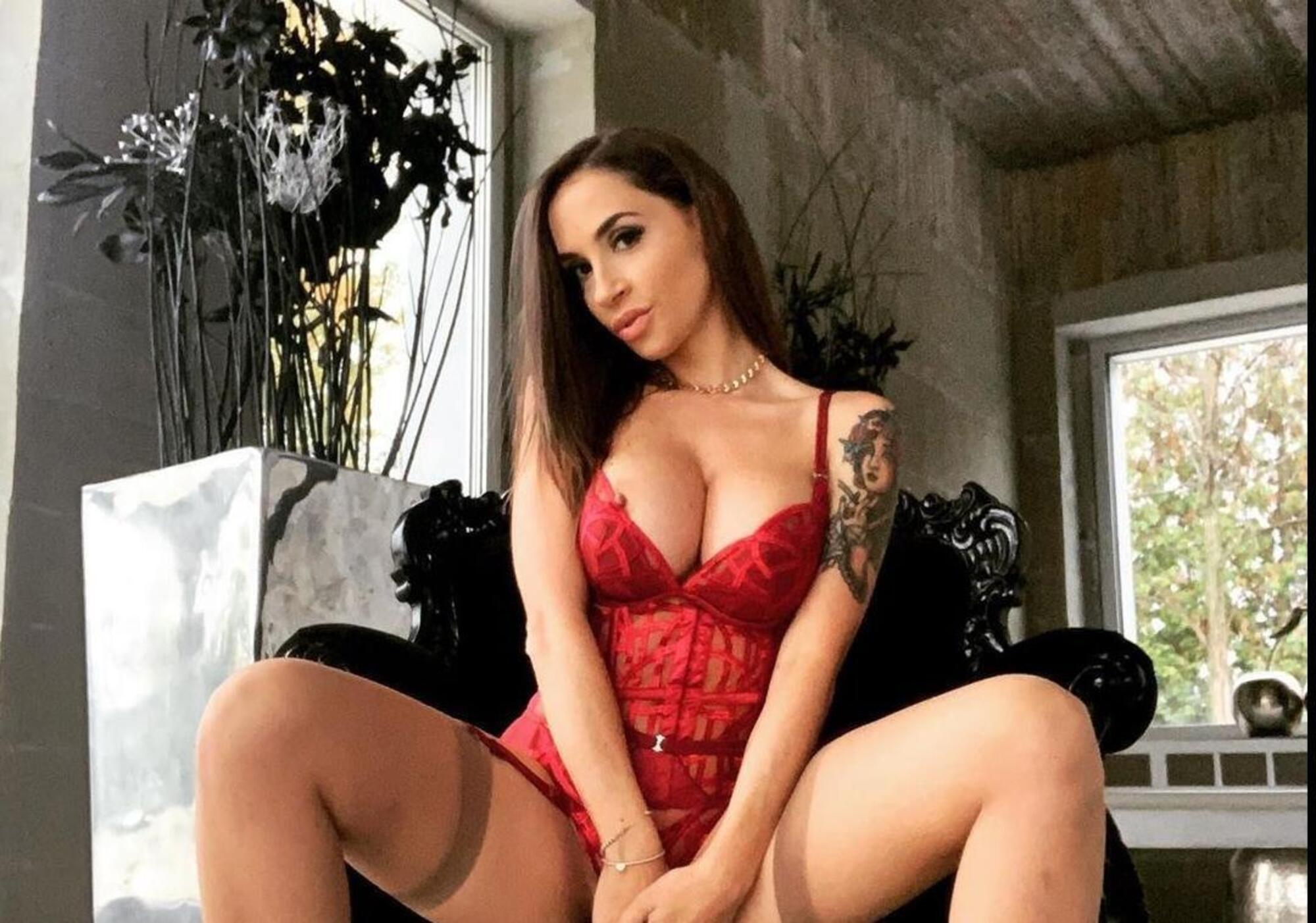 Moreno Pisto interviews Malena
In collaboration with MOW - Men on Wheels, the most beloved woman of Italians, the pornstar Malena, arrives at the MotoFestival. Beautiful, touching and very deep. Even the interview.
11/12/2020 01:55 PM

11/12/2020 02:30 PM

Europe/Rome

Moreno Pisto interviews Malena

https://motofestival.moto.it
The most famous pornstar in Italy talks about herself at the MotoFestival talking about everything you would have wanted to ask her: the recording of our live show with Malena is on demand on MotoFestival and on our social channels. Here are some excerpts from Moreno Pisto's interview.
Malena… healthy carrier of happiness, as you read on your WhatsApp! Listen, we all know you, but we don't really know who you are: let's start from the beginning.
"At the registry office I am Filomena Miena Mastromarino. Since there was a dispute between my parents, I remained anonymous for three days, without a name! Everyone expected you to be male, you know all those stories: the shape of the belly and so on. They thought I would be Giuseppe! "
You came to the world of porn late… at 33! Are you a bit like the Valentino Rossi of porn?
"Oh yes! Before I was a real estate agent, I feel that that was my main job, I did it for 12 years. It was a small agency, but very lively! I have always dedicated myself to real estate and work, then at the same time I had this much discussed position in politics, but if they ask me what work I did before porn, I answer that I was in real estate.
I was selling several houses, and I had to work hard to get the famous license, which by the way I still have! many think that with a beautiful physical appearance it is easier to sell, but sometimes being a beautiful girl is a problem: you can make your wife angry, or in any case you must always be nice to her husband without ever going over with confidences! of course, beauty is also an advantage because there are some offices where they treat you with more kindness. "
Let's talk about politics ...
"I was a national delegate in the PD, but I never participated in politics, I always worked on my partner's electoral campaign in the studio. Then there was a need for a trusted name and my name was mentioned, but you know ... then when I switched to porn the headlines started!"
And Conte?
"Well, no one could have foreseen such a thing, I think it's not really to be envied neither from a human nor a political point of view, he was not lucky at all. All to say what he should have done, but no one has the power to solve such a thing ... but as regards the charm of the lawyer: I have a group of girls, the Malenite, who every time he goes live they go into ecstasy … not me! he's a handsome man, but I don't get that orgasmic emotion when he goes on TV!"
But is it true that you have a tattooed saint?
"Yes, Saint Filomena, the saint of miracles: she who can do everything! I am not religious, I am not one who attends churches, of course my family gave me all the sacraments, but personally I have always thought that each of us has an angel who protects us, and I believe in the afterlife. "

Is it better the sport or a street bike?
"Well, I've been riding a Vespa to school for years, and my father has always been a motorcyclist. Precisely for this reason he never wanted to see me sitting on the saddle! "
Are you engaged?
"no I'm single".
Can you give us some advice not to suffer from jealousy?
"I am a woman who likes jealousy, if one is not jealous I'm sorry because it seems that he loses interest! One thing, however, is jealousy of feeling, while the stupid one (like how you dress) no, I can't stand it. When I date a man, I do everything to make him feel like my king. And this must also be done the other way around, I have to feel like his queen, in this way I believe that jealousy is greatly attenuated. However basically between two people there must be respect, jealousy is managed a lot like this. Normally the more attention I give… the less jealousy I get!
The first time you made love?
"It was a trauma, he was an important boyfriend! I was 15, we had been together for 6 months and it was the first time for both of us ... he went straight like this, he hurt me so much that for another six months I didn't want to anymore But it was the first time for both of us and therefore no one had to complain about it, it was also great for that ".
But is it true that the motorcyclist has those characteristics a little sexier than others?
"Well, among girls it is said that motorcyclists are among those who can do it in bed! Perhaps the image of someone who knows how to ride a motorcycle leads you to the idea that he can also ride a woman, if I may say so. "
When you see a man do you imagine how he could be in bed?
"Yes, if a man interests me! and I almost always get it right, from how he eats I understand how he is in bed! It is not a question of being so big or good, but from the attitude of eating I understand what it can do in bed! A sexologist told me that some things that 'turn on' when one eats are similar to when one makes love ... so there is also scientific evidence! "
At this point the pilots game starts. We chose six and Malena told us how she sees them in bed:
"Valentino I see him very playful, not very strong, but very cuddly!
I see Jorge Lorenzo as very technical… physical! What is done like this, not like that ... one centimeter here, one there ... a bit like a professor.
Marc Marquez I see him more furious, one who is in a very hurry! Immediately, very fast!
Franco Morbidelli ... well, if he's half Brazilian he'll have some hot blood!
Max Biaggi? I see it quite serious, which doesn't mean set. I think he is one who enjoys sex!
Andrea Iannone how could it be? I do not know! strong enough I would say ... I see him like this, one who gives us inside! "
How many men have you been with?
Well, I don't know how many I've had sex with ... the important relationships have been three or four, I'm not much for jokes: I don't have sex just for sex.
How did you come to porn movies?
For me, making a porn movie was a transgression, a completion of my sex life. Then I realized it's not a game, it's for life. It's not a joke, when I was on the set I realized that that had to be my profession because there is no turning back! Be warned girls… porn is not what you do on your computer!
What's the movie everyone should see, your masterpiece?
My film has certainly always been "The Gladiator", it made me very excited… ah, my movie? not of the cinema? mine I don't know! Lately this gang came out with so many guys who were my fans and it was a lot of fun, but maybe I tell you the last one I did under the direction of Rocco's cousin, Gabriele (who passed away), The Game of Whores. And in my opinion there I expressed myself better than ever, I felt in a magic ... an emotion that you can bring back to the public.
At this point the game of questions begins with the relative penances, including pretending an orgasm… live. Things that we cannot tell you in words, enjoy the interview. The MotoFestival continues with many other important interviews, also on the subject: soon our guest will be Rocco Siffredi.
Comments
Discuss on Discord