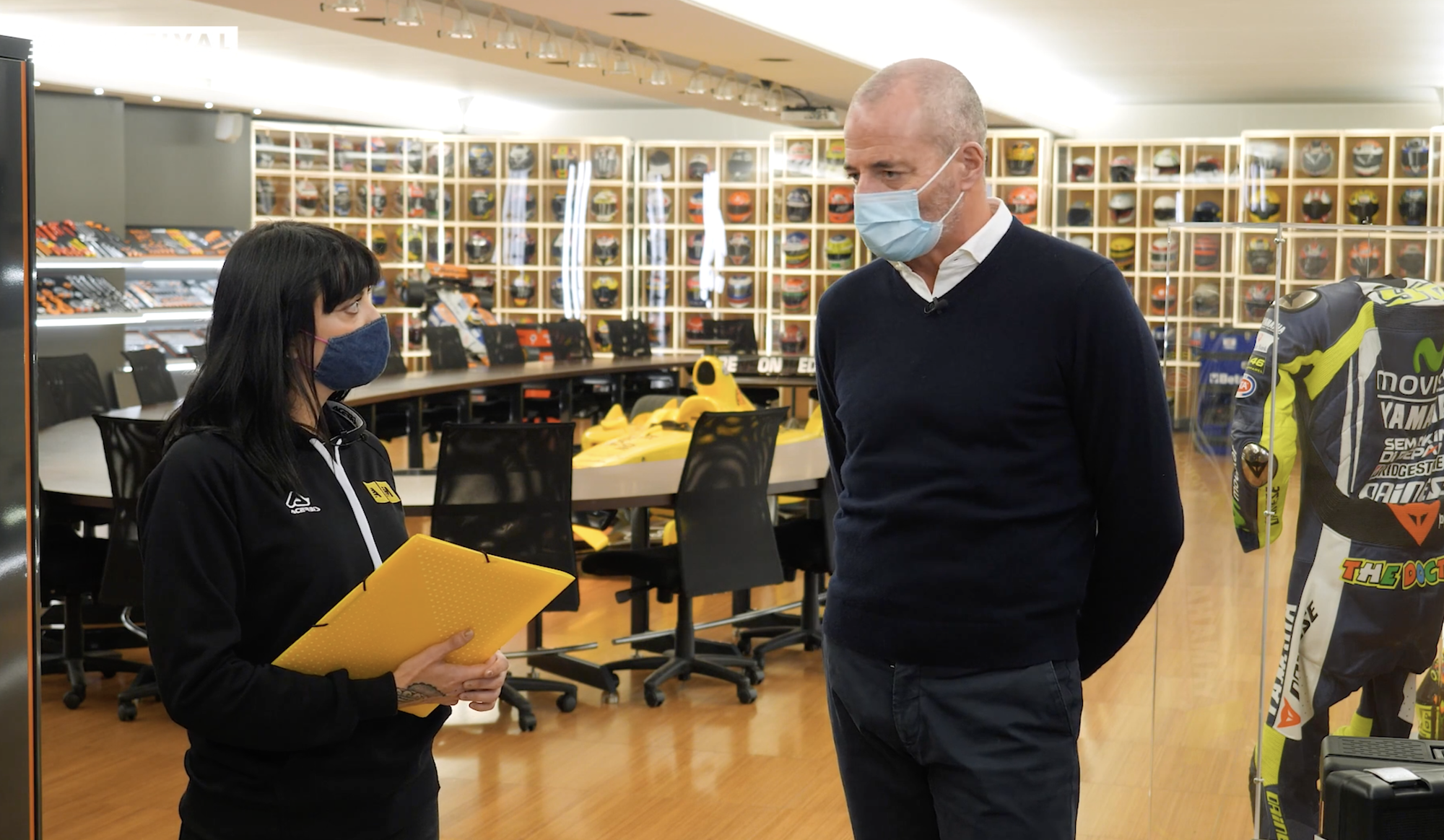 Beta Utensili and the helmet room
Roberto Ciceri, President and CEO Beta Utensili, and Luca Boscoscuro of the Speed Up team, open up in the spectacular Beta's "helmet room"
11/15/2020 04:30 PM

11/15/2020 05:00 PM

Europe/Rome

Beta Utensili and the helmet room

https://motofestival.moto.it
In the spectacular "helmet room" inside Beta, Roberto Ciceri opens up about how Beta Utensili is facing this particular historical period, what the last few months have been like and what their plans are for the future.
Beta, founded by his family four generations ago, was born as a family business and has become a giant in the years. The atmosphere that reigns however is still very familiar and this is probably the strength of the all-Italian company, which has always been linked to the world of Motorsport.
We then met Luca Boscoscuro, who explained to us how a world championship team is crated and how it later develops and how the World Championship has evolved over the years and what is the relationship of his team with one of the most important firms in our country: Beta.
The venue of our chat? The heart of the company, the Beta Utensili workshop, the dream of many enthusiasts.
Comments
Discuss on Discord