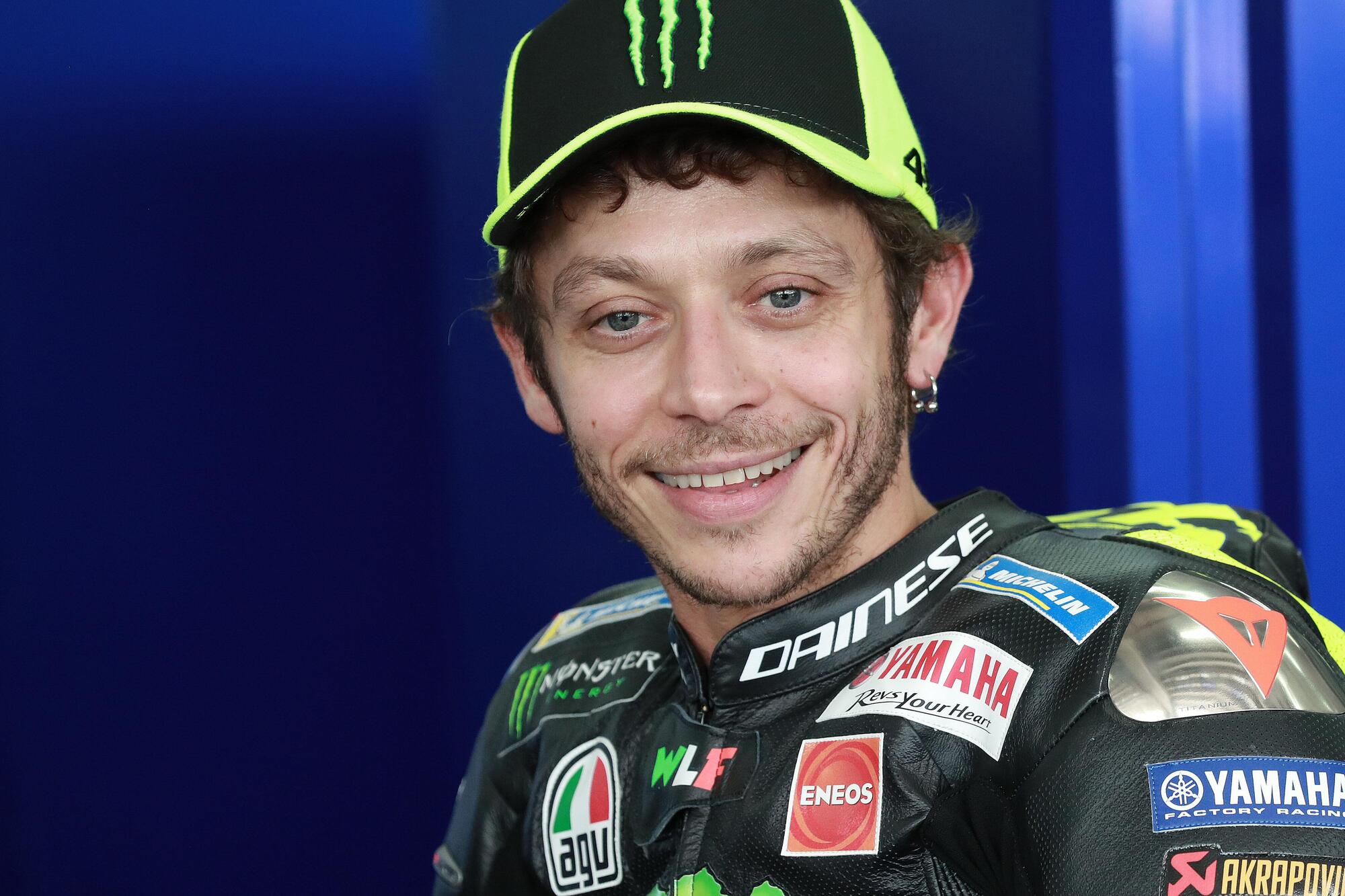 Nico and Zam interview Valentino Rossi during MotoFestival MY2021
This is Valentino Rossi on the eve of the GP of the Valencian Community: a weird season, some regrets, but the same enthusiasm as always. Two more races to give his best and the wait for 2021, a new team and his brother Luca racing in MotoGP
With his well-known honesty, the Doctor has admitted that the 2020 season was supposed to clear his doubts, but it was a disappointment instead. It left him a bit tired due to his personal experience with COVID-19 and with some regrets. He could have accomplished more - he wanted to win a GP, but he fell too many times.

"In MotoGP today - suggests Nico - you all seem to be hanging on by a thread, a bit like with the 500s of the early nineties, when bikes suddenly slipped from behind, while today they do the same thing, but with the front wheel...". Vale confirms and adds "luckily enough, without high-sides, it's harder to get hurt...".
It was impossible not to make a comparison between the two-stroke 500 and MotoGP, remembering the disappointment that Rossi had expressed at the time, when he first tested the 5-cylinder Honda.
Then we returned to 2020, with six victories for Yamaha riders and none (so far) for Valentino. We also talked about next year with his arrival in the Petronas team and the arrival of his brother in MotoGP. For the first time Vale and Luca will be racing together – which constitutes a bit of a shock for the older brother. When Valentino won the 125 title, he celebrated with a twenty-day-old Luca.
In the end we talked about Marc Marquez and his health: even the best rider can be very fragile. The nine-time world champion understands it perfectly – he has experienced the pain and the anxiety triggered by being forced to rest.
Comments
Discuss on Discord