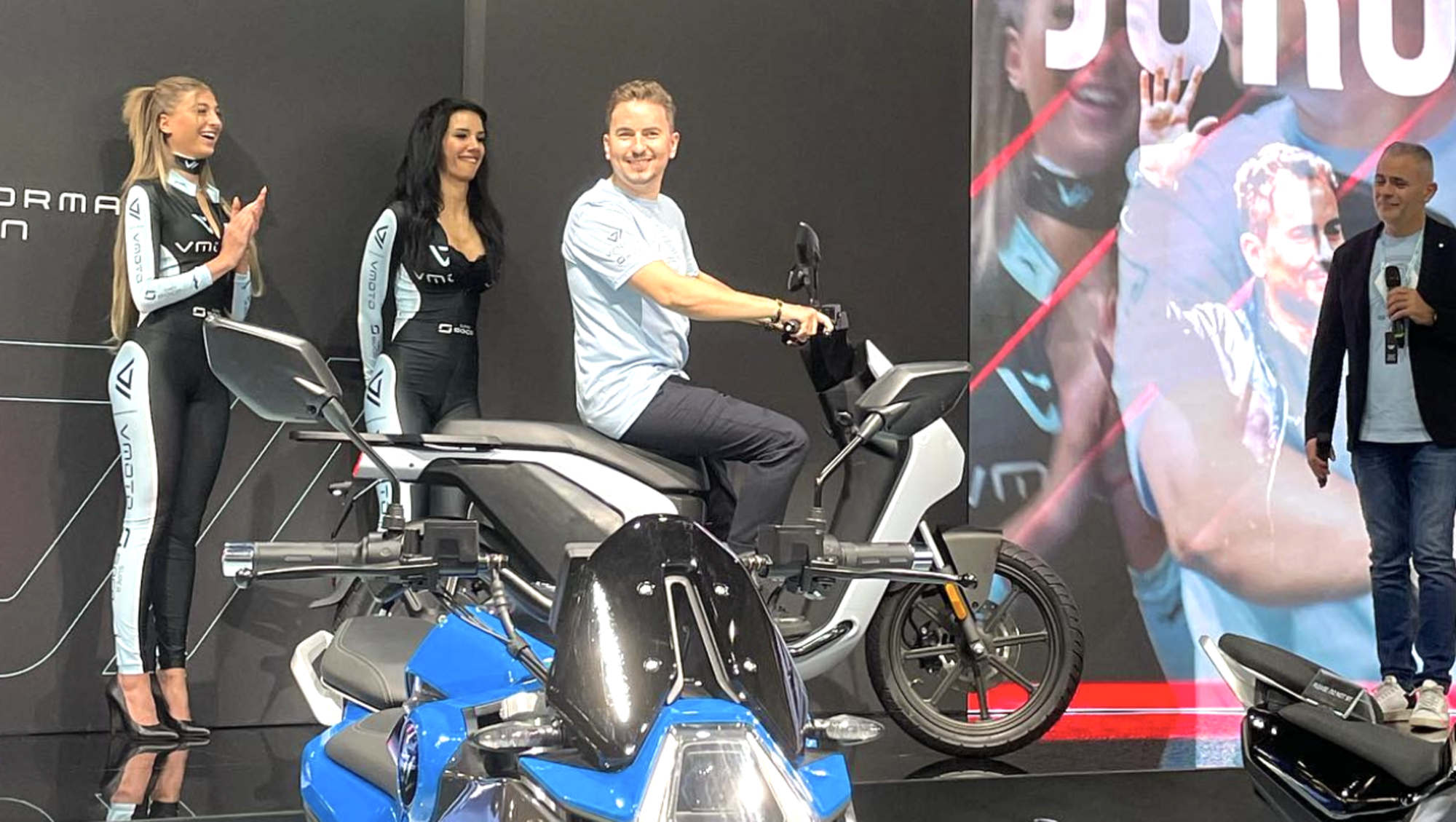 Jorge Lorenzo, the exercise of 8 and... "Now I can have a quiet life because I made 30 years of sacrifices"
Jorge Lorenzo was interviewed on the VMoto stand at Eicma by our own Zam and other journalists. The result was a somewhat unusual portrait of the five-time world champion
People see us on the podium, with champagne, little umbrellas, riding the best bikes and it all looks easy, it seems there is no sacrifice... but they taught me discipline: work pays more than talent.
Lorenzo then recounted the hard training he underwent to improve: his father was inspired by the training of swimmers in the pool.
"My father bought me a lot of new bikes, not Nintendo. This discipline paid off as a child and now I can have a quiet life and a lot of free time, but for the great sacrifice made over a 30-year career'.
Lorenzo then recounted the exercise of the 8, repeated thousands of times on different bikes, which has served him so well that he even had an 8 built when he was at Yamaha and living in Switzerland.
The rider then talked about the strict diet he had to follow for years. Then he described the middle part of his career when he had to find new stimuli because he worked too much and was too stressed.
And then the celebrations at Ducati for the victories: 'Then I exaggerated and celebrated second and third places as well...'.
Finally Lorenzo also spoke about Valentino Rossi and the relationship between the two: "He's much improved".