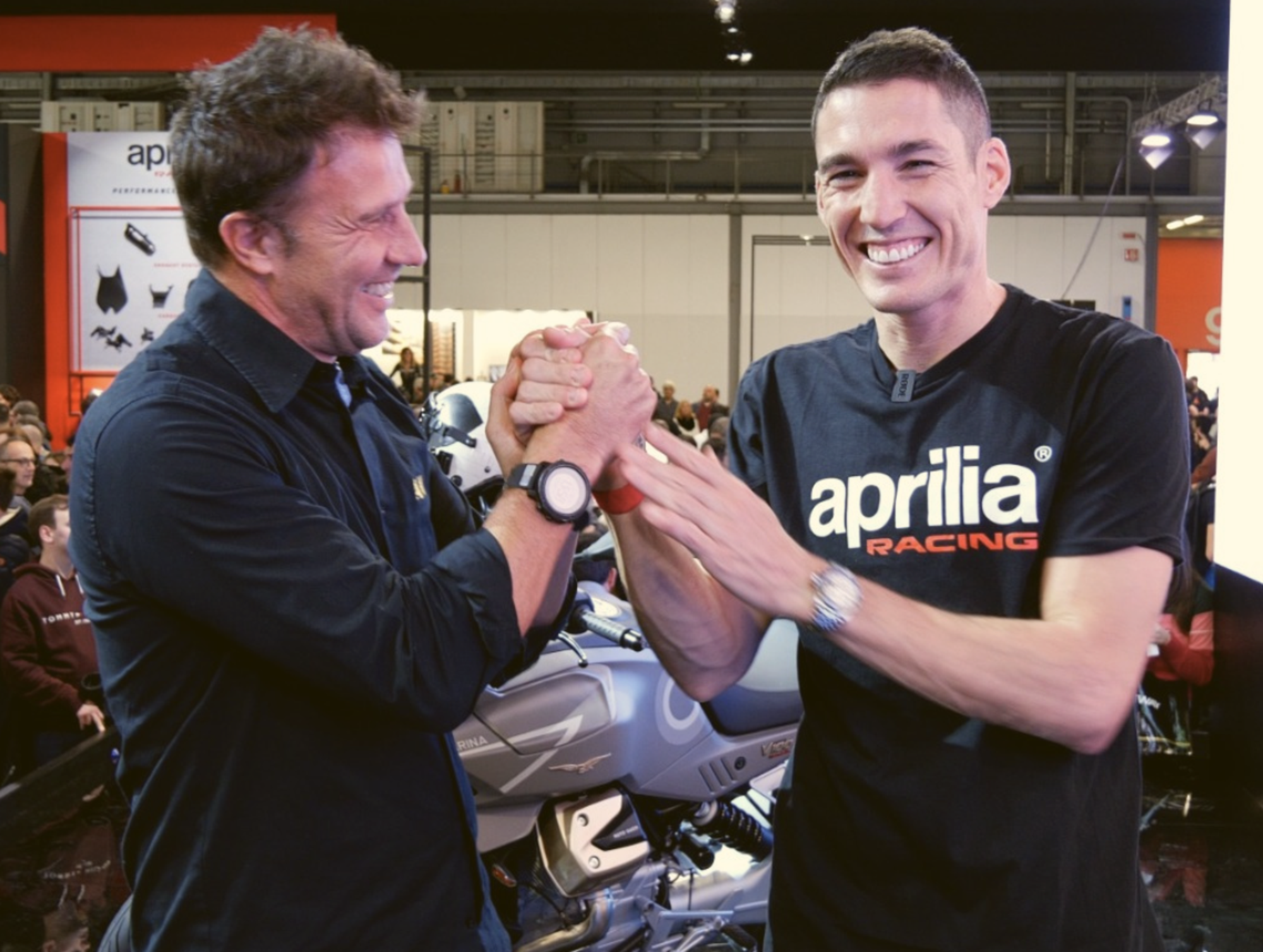 Aleix, the iron diet, cycling and the bike he would like as a gift from Aprilia....
Aleix Espargaro spoke with Zam from the stage of the Aprilia stand at Eicma. They started with a photo on Instagram of the rider with his family in the garage and then looked back over the season and talked about things off the track as well
Zam's first question was on one of the rider's last Instagram posts: two pictures of him with his family in the paddock and a description of his excellent year, the best ever for the Spaniard, in MotoGP.
A championship that Aleix also rode, in which he won the first grand prix, numerous podiums and eventually finished fourth, what grade do you give yourself for the season Aleix: "8.5" and for Aprilia? "Equal, I grew together with the Aprilia".
Aleix also spoke about his fans and those of Aprilia, who grow in the world with the growth of the results on the track.
A reflection also on diet: the riders point out that they can finally eat at the end of the season: Aleix explains why.
Number 41 also talked about his other huge passion: cycling, but could you be a pro? Anyway, he does about 14 thousand kilometres a year!
Aleix also talked about the bike he would like from Aprilia: "Let's see if Father Christmas brings it to me, if I've been good." In the meantime, however, a little holiday: "Let's go and see the animals!