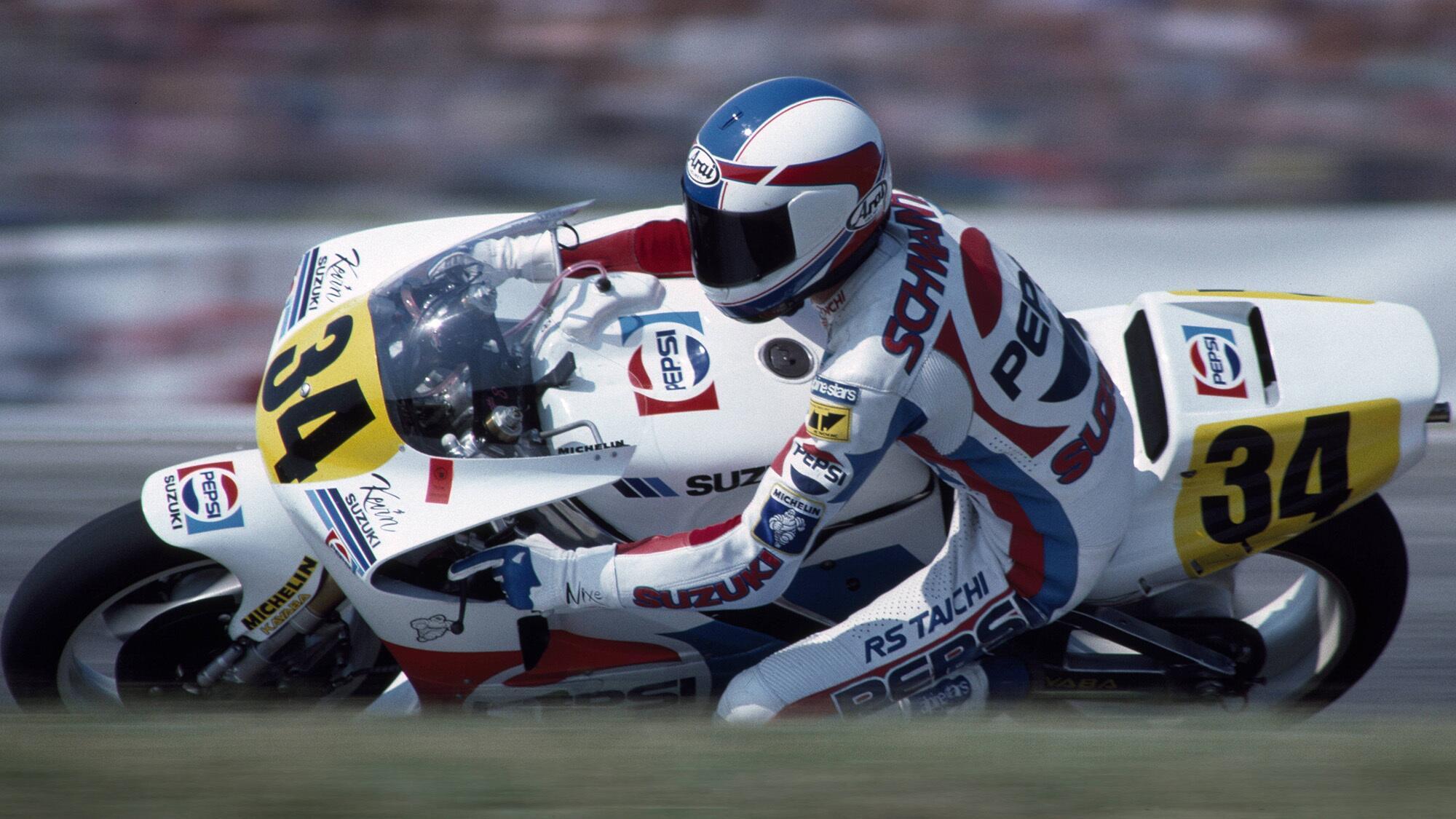 Nico's storie
Kevin Schwantz told
by Luca Cadalora
The pilot symbol of Suzuki, ten years with the same brand and world champion in '93, seen by the only Italian protagonist in the 500 of that extraordinary era. Luca paints us a special character and an instinctive and correct pilot
"He would look you in the face as he pulled alongside you on the braking, to let you know he wasn't that busy," the Modenese says of him. The duels with Rainey since '90, the Suzuki against the Yamaha, the Texan against the Californian clan. Kevin rode by instinct, his style came from motocross, he bent the bike more than the body. He was a correct rider, like everyone else: in those years people respected their adversaries.
Schwantz, born in 1964, raced 104 GPs, won 25 and is the number ten in the history of the top class. He was stopped by many fractures and a broken wrist, but he loved the bike and racing so much that he returned to the track at the age of 49 for the 8 Hours of Suzuka. Finishing on the podium, because he was still going strong.
The many memories of the Modenese champion, the direct duels with the 34, the accidents up to the sensational collision with Doohan at Donington in 1993. And a personal gift from the Texan that Luca proudly shows us. The photographs that appear in this video are by Oscar Bergamaschi, taken from the books that we made together in the nineties.